Picking A Lake Management Partner
What Happens During a Lake Consultation?
Diagnosing a lake or pond issue is hard. Weeds, algae, bad odors, muck, fish kills, and other concerning problems can ruin experiences around the water and cause big headaches for those in charge of them. But there's usually more than meets the eye when it comes to these problems. In fact, they're often just a symptom of more systemic imbalances. 
Decision makers sometimes choose to take a do-it-yourself approach to manage these problems. After all, there are many resources online to address these issues. While it's great to see lake and pond owners take an active role in the health of their waterbodies, far too often we see these efforts backfire, creating even bigger obstacles in the long run.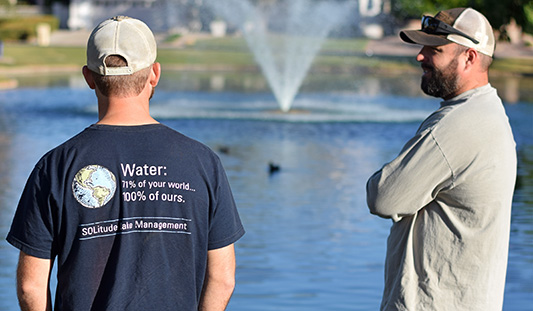 Problems with your lake? Schedule a Consultation
Lakes and ponds are complex ecosystems rich in plants, animals, bacteria, zooplankton, fish, and many other organisms. They are easily impacted by environmental changes and human activity. Even two ponds right next to one another can display vastly different characteristics. If a decision maker is ready to tackle their lake and pond issues once and for all, one of the best ways to start is a professional consultation.
What happens during a consultation?
This process is usually kicked off by a phone call with an aquatic biologist or expert to learn about the problems stakeholders may be dealing with and discuss some potential tools that could be used on the waterbody. During this time, a professional may get a feel for the property's characteristics and any budgetary constraints. From there, they will work with the client to schedule a consultation right at the foot of the waterbody.
During the on-site consultation, professionals assess the current conditions of the water and may provide insight into how and why problems developed. Assessments typically involve collecting water samples and analyzing various parameters such as pH, dissolved oxygen, nutrient levels, and the presence of harmful toxins and bacteria. Professionals may also observe the surrounding environment to identify any physical or biological factors that could be affecting the health of the waterbody, such as shoreline erosion or invasive weeds.
Building A Plan After Your Consultation
Based on these assessments, a professional will develop a plan for managing the waterbody, which may include recommendations for improving water quality, controlling the growth of aquatic plants and algae, preserving the shoreline, and supporting recreational opportunities or the functionality of stormwater equipment. 
Management recommendations can depend largely on how the waterbody is used and the stakeholder's budget. However, professionals will always recommend consistent monitoring and year-round maintenance to ensure the lake or pond stays on track to meet the goals that have been set.
Year-Round Lake & Pond Care
Annual management programs involve preventative maintenance of an aquatic ecosystem to identify imbalances that arise and intervene early with proactive solutions such as floating fountains and aeration, nutrient management, biological bacteria, hydro-raking, and vegetative buffers. Professional annual management programs also help stakeholders accurately predict when larger projects like shoreline restoration and dredging may be necessary, so they can budget accordingly. 
Year-round programs go above and beyond with monthly reporting to provide a picture of health and track how a waterbody is progressing towards a client's goals. Annual management programs are generally considered a better way to manage waterbodies. In the long run, reducing a waterbody's reliance on reactive solutions is not only cost-effective but better for the environment and long-lasting.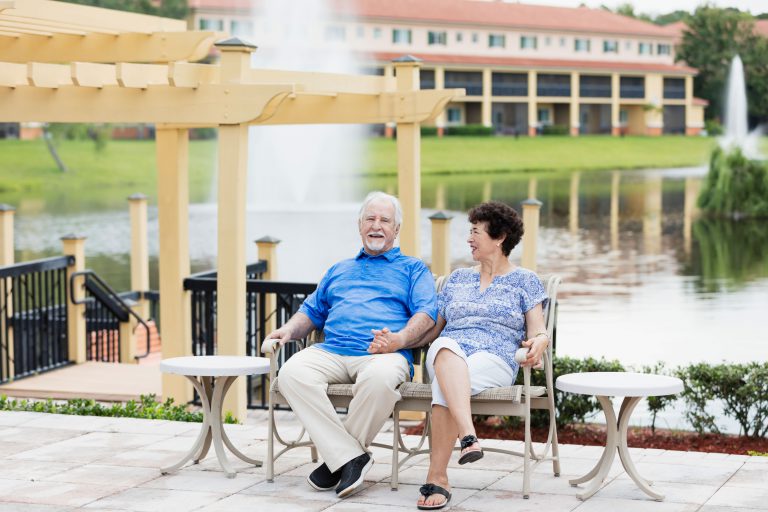 Create Beautiful Water You Can Enjoy
Lakes and ponds can be a burden, but with the right management plan they can be incredible assets that help raise property values, delight homeowners, enhance the desirability of a community, and create meaningful spaces to develop bonds and memories with loved ones. 
Ready to create a management program that's tailored to your waterbody? Schedule a consultation today.
SOLitude Lake Management is a nationwide environmental firm committed to providing sustainable solutions that improve water quality, enhance beauty and preserve natural resources.
SOLitude's team of aquatic scientists specializes in the development and execution of customized lake, stormwater pond, wetland and fisheries management programs. Services include water quality testing and restoration, algae and aquatic weed control, installation and maintenance of fountains and aeration systems, shoreline erosion control, muck and sediment removal and invasive species management. SOLitude partners with homeowners associations, golf courses, private landowners, businesses and municipalities. SOLitude Lake Management is part of Rentokil, a leading business services company, operating across the United States, Canada and Puerto Rico.
For more information, visit SOLitude Lake Management at solitudelakemanagement.com, and connect on Facebook, LinkedIn and Twitter.