Strategic Lake Management
Partnerships And Solutions
SOLitude Lake Management enjoys many valuable strategic lake and pond management partnerships with other environmentally minded firms. These relationships allow our lake and pond management services to extend to a variety of unique situations, providing you with a complete range of expert solutions for lake & pond development, lake mapping and maintenance.
Below are some of the strategic lake management partnerships we have formed over the years with other environmental and outdoor industry leaders. These partnerships improve the quality and breadth of the aquatic products and pond maintenance services we provide to satisfied clients nationwide.
SePRO Corporation
SePRO Corporation focuses on developing and manufacturing high quality environmentally responsible solutions for aquatic plant management issues. Their professionally applied aquatic herbicides and algaecides promote long-term control of undesireable aquatic vegetation. SePRO also provides advanced assessment and management technologies for removing phosphorous and restoring water quality.
The Mapping Network
The Mapping Network is a nationwide group of professionals providing the highest quality and most affordable bathymetric and asset mapping products on the market today. The Mapping Network has partners located throughout the county working directly with recreational property owners, lake associations, golf courses, marinas, developers, governmental organizations and fishing clubs. Follow the Mapping Network Blog.
APEX
Apex provides comprehensive stormwater management services including engineering, design, inspection, mapping, maintenance, construction, and restoration/rehabilitation.  Apex develops and implements plans in compliance with state and local programs that provide the best and most cost-effective support for our clients.  Apex is a national leader in providing stormwater management services. We have conducted work at thousands of locations throughout the United States and have completed tens of thousands of engineering, inspection, and maintenance events.
McGill Associates
McGill Associates was founded in 1984 and is a leading professional engineering firm serving both public and private clients throughout the Southeast. With nine regional office locations, including Shallotte, Asheville, Boone, Cary, Hickory, Pinehurst, and Smithfield, North Carolina; Knoxville, Tennessee; and Newport News, Virginia, our firm conveniently serves a diverse clientele.
McGill offers multi-disciplined consulting, engineering, and landscape architecture services to clients throughout the Southeast. With more than 158 professional engineers, landscape architects, planners, and support staff we bring innovative, state-of-the-art, and cost-effective solutions to local, state, and regional projects. Whether it is civil, MEP or electrical engineering, environmental consulting, planning, landscape architecture, or construction needs, McGill Associates has the expertise needed for various project sizes and complexities.
Stantec
Stantec is a full-service environmental consulting and engineering firm that services in the areas of ecology, environmental planning, water resources, ecology, stream assessment and restoration, landscape architecture, golf course planning, construction administration and regulatory support.
Landmark JCM Science & Engineering
Landmark JCM Science & Engineering is a full-service environmental consulting firm offering a full range of services for all kinds of sites from due diligence through open space turnover to site environmental maintenance and management.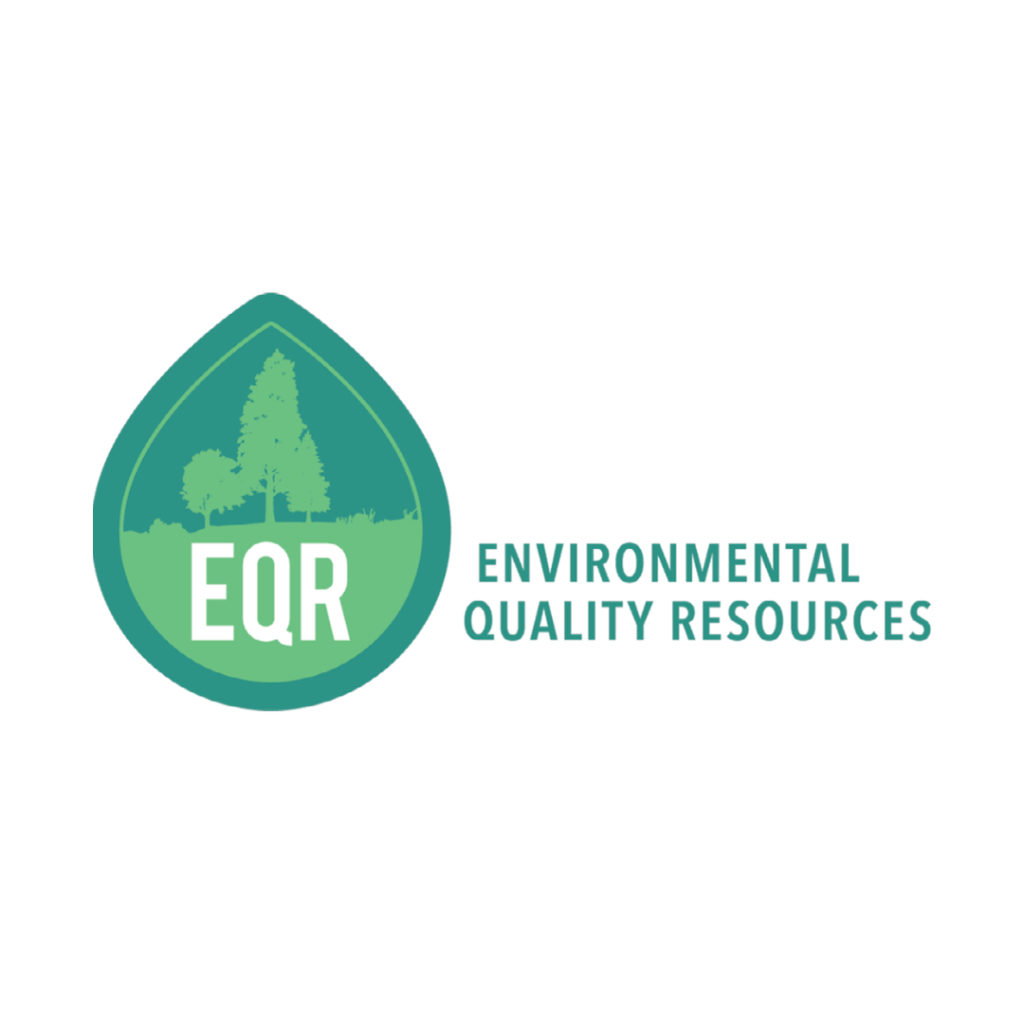 Environmental Quality Resources, LLC
Environmental Quality Resources, LLC, is a multi-disciplinary environmental construction company specializing in stream restoration, wetland mitigation, reforestation, shoreline stabilization and storm water management.
Watershed Eco, LLC
Watershed Eco, LLC delights in creating value for clients by providing environmental consulting to real estate developers, builders, governments and homeowners. Their services include delineating wetlands, environmental monitoring and permit compliance, natural features mapping, pre-purchase environmental assessments and watershed projects.
Vector Disease Control International
Vector Disease Control International (VDCI) takes pride in providing municipalities, mosquito abatement districts, industrial sites, planned communities, homeowners associations, and golf courses with the tools they need to run effective mosquito control programs. VDCI is determined to protect the public health of the communities in which they operate. Their mosquito control professionals have over 100 years of combined experience in the field of public health, specifically vector disease control. VDCI provides the most effective and scientifically sound mosquito surveillance and control programs possible based on an Integrated Mosquito Management approach recommended by the American Mosquito Control Association (AMCA) and Centers for Disease Control and Prevention (CDC). VDCI is the only company in the country that can manage all aspects of an integrated mosquito management program, from surveillance to disease testing to aerial application in emergency situations.
Rentokil
Rentokil is the world's largest commercial pest control provider offering the most complete service coverage in North America. Rentokil companies provide national and regional programs that deliver consistent, documented protocols with centralized account management. Rentokil focuses on providing the highest quality pest control services to include vegetation management, rodent, bird and insect control, drain line services, odor management, and other green management solutions.
Ambius
Ambius is the global leader in creating enhanced commercial spaces that leave lasting impressions through the introduction of living green walls, floral plants, holiday décor, premium scenting and more. Ambius boasts a network of over 2,500 horticulture, botany, and landscaping experts who provide consultation and customized solutions for all interior landscaping needs. With over 50 years of experience, Ambius experts are active in 17 countries around the world.
Earth Science Laboratories
Earth Science Laboratories Inc. manufactures powerful water treatment solutions for lakes, ponds and reservoirs. ESL's advanced molluscicide controls zebra mussels and quagga mussels in open water and in pipelines. It works at concentrations that are safe for fish and other non-target organisms. ESL's algaecide controls and prevents algae and cyanobacteria. Both solutions utilize the company's proprietary chemistry for rapid, effective and sustainable control of algae and invasive species.
Best Lake Company In Florida

Best lake company in Florida. Always available when needed and the person that shows up is very professional and courteous while on our property. You need more like this rep.
The SOLitude Team is absolutely fabulous!

SOLitude consistently provides top notch customer service and performance, whether it is over the phone or in person on-site. My questions are always answered promptly by your professional and knowledgeable staff. The SOLitude Team is absolutely fabulous!
Working with the team from SOLitude Lake Management took away the pressure of dealing with an issue that I had never specialized in

Working with the team from SOLitude Lake Management took away the pressure of dealing with an issue that I had never specialized in. The knowledge of everyone involved helped keep the process moving, from engineering to local code compliance. They knew the course that needed to be taken and it was implemented in a timely manner, causing the project to come to completion well within our expectations
Immediate Communication and Actionable Timelines

SOLitude Lake Management has consistently performed to a high standard within the three communities they currently service for my clients. Whether it is routine maintenance or a major issue, I can always be assured that when I call or email we will have almost immediate communication and actionable timelines. I am particularly impressed with Brent Weber, the Environmental Scientist that is routinely assigned to my properties. He consistently keeps me informed and up-to-date on the status of new issues and general or routine upkeep. In a busy industry such as this one, having someone that stays in touch is critical and appreciated. Hat's off to Brent and to SOLitude for a job well done!
Fantastic Lighting Job

"Your professionalism and expediency in getting a job done makes my life as a Property Association Manager so much easier. Thanks for the fantastic lighting job on the BMP fountain. I have had nothing but great comments from residents."
Reliable and Quick to Respond

"SOLitude Lake Management has been managing our lake/stormwater pond, and fountains since 2005. Kevin Tucker and his team have always been reliable and quick to respond to any issues. They are all very knowledgeable, able to explain what is happening with any situation, and find solutions to problem as they arise. Overall, I have been very pleased with their work and would highly recommend them to anyone with lake, pond, and other BMP management needs."
Thank You from Camp Holiday Trails

Thank you for coordinating the restoration effort for our pond and donating labor for the aerator installation and watermeal treatment. This will ensure that hundreds of kids with special medical needs, and those who have the honor, joy and inspiration of working with them, will benefit from the Camp Holiday Trails experience this year!
Many thanks to SOLitude for always doing such a great job in Crofton Meadows!

I had two phone calls today from homeowners telling me how beautiful the pond is and that they love the festive lights. Many thanks to SOLitude for always doing such a great job in Crofton Meadows!
SOLitude came in and guided us through the entire process.

We were presented with the challenge of dealing with our stormwater basin, which is regulated by EPA standards that we were not familiar with. SŌLitude came in and guided us through the entire process. Our basin went from an eyesore to a spectacular main selling point for our community. We are in good hands with SŌLitude and cannot thank them enough!
The staff of SOLitude Lake Management identified the weed and treated the pond promptly with much success.

We've been working with SOLitude Lake Management since 2009 when an aggressive aquatic weed was becoming a problem and taking over our pond. The staff of SOLitude Lake Management identified the weed and treated the pond promptly with much success. Since that time, our ponds have been monitored monthly by their competent staff and precautions have been taken so that the pond weeds do not get out of control. We are pleased with the quality of service and their effort to work with us towards an organic approach to keeping our ponds healthy
We look forward to working with Jeff and his professional staff in the coming years

Our Club was more interested in a mechanical removal approach to our weed problem versus a broad spectrum chemical treatment. Jeff Castellani and his team developed a plan that was well suited for our environmentally sensitive location. The mechanical hydro raking service that SOLitude provided was the perfect solution and worked very well in our shallow irrigation pond… We look forward to working with Jeff and his professional staff in the coming years.

SOLitude has taken a huge burden off of my shoulders and now I don't even have to worry about the appearance of our pond

We used to struggle with many different issues on holes 15,16,17 at our Country Club. It was not uncommon for us to see algae blooms appear out of nowhere along one of the most important focal points of the course. Since SOLitude Lake Management has been taking care of the pond for us, we have had very little issues with the aesthetic qualities of our pond. SOLitude has taken a huge burden off of my shoulders and now I don't even have to worry about the appearance of our pond
SOLitude Helps Community Define Vision & Achieve Goals

As the manager of wetlands and open water for my community, I work with SOLitude Lake Management closely. They have helped us define our vision and achieve our goals. Every wetland area and body of water has different uses and different needs. SOLitude understands that and ensures those needs are met all the while keeping the budget in mind. We have annual fishing tournaments and they come out and talk with the anglers, explaining what we've done during the past year and what our future steps will be. Management of wildlife and waters is an ongoing and long term commitment, SOLitude understands this. They have a dedicated staff that not only manages these areas but also helps educate their clients.
Our Club's Fishery Is In the Best Condition Its Ever Been

Once again, thank you to David Beasley and SOLitude for all your help at Cohoke Fishing Club. Our hydrilla problem is practically non-existent now. The fish survey you completed for us, the recommendations on slot sizes, and the stocking and feeding program you developed are producing outstanding results. Our club's fishery is in the best condition it has ever been! Your presentation to our stockholders at our annual meeting was extremely well received. We are getting ready to enhance our fish attractors as suggested.

We appreciate that a management program was developed that fits within our budget and that you are available to talk with us when we have questions. We look forward to continuing our association with David Beasley and SOLitude.
Our Fish Are Thriving

I wanted to let you know how pleased we are with the results of the algae treatment. We noticed a huge improvement very quickly, and at this point the pond looks really, really great. Also, the fish are thriving – some of the bass are over a foot, and the blue gills have also gotten big. We are just thrilled.

Thank you so much for your responsiveness.
Thriving, Fish-Filled Ecosystem

In one season, SOLitude Lake Management turned the two lakes on my Virginia property from dead, weed-infested, eyesores into thriving, fish-filled, ecosystems – and they have maintained them as such ever since!
Excellent Pond and Fisheries Management Advice!

After I had to drain my pond in 2010 to fix the dam, I took the opportunity to start from scratch. I did online research and subscribed to Pond Boss Magazine and restocked in 2011 with the equally important goals of creating a trophy bass fishery and a "guaranteed catch" bluegill pond for my eventual grandchildren. I contacted SOLitude to begin feeding the bluegill and to begin an electroshocking program to help guide my long-term management. Two years after my original stocking, we electroshocked for the first time. I was very surprised to find that the predator to prey ratio was dangerously lopsided and my pond goals were headed toward failure. Based on the electroshock survey and Dave Beasley's advice, I restocked 10,000 more larger bluegill. Now I have 3 feeders feeding 3 times a day while the water is warm. My friends call me when they have "Daddy day" because they know they can come to my pond and their kids will catch bluegill bigger than my hand until they get tired of it. After 4 years, the bass are reaching 6 pounds and in an hour enough heavy bass can be caught that would beat a full-day's fishing on any lake in the region.

Dave Beasley has always been available to answer questions and give prompt advice. Without SOLitude and Dave Beasley, despite all my research, my pond would be in an ever-worsening downward spiral. Now SOLitude and annual electrofishing surveys to keep me on track are a permanent part of my pond management plan.
What A Great Company!

When looking online for a new fish feeder, we had unpleasant experiences with two local fisheries. I decided to call a feeder manufacturer in San Antonio, who recommended SOLitude Lake Management. They were terrific! Paul Dorsett called me directly and was so kind and helpful. He arranged a feeder to be delivered and set up for us. Although Paul was out of town, he sent his "ace" out, Ryan Young. Ryan and Alex Harrison were efficient, answered all questions and were very nice young men. Paul even followed up to make certain that everything went smoothly. What a great company! Customer service is what it's all about these days and SOLitude Lake Management knows exactly that.
Educated and Helpful Team

I wanted to take this opportunity to say how amazing Cory Smith has been with my new ranch. I have two ponds that have never been managed and he has helped me put a plan together. We have added fish, fish feeders and even planned changing the size of the lakes. He has been an amazing asset to have. He loves his job which makes it enjoyable to email and text him to ask questions. He is a huge help and always provides an amazing amount of information. I appreciate all his help! He is an invaluable asset to your team and me!
In Awe of SOLitude's Knowledge

I want to thank you all for coming out to Fort Pickett and for an excellent report and meeting. SOLitude's knowledge about the industry and all of the different species, habitat and needs was impressive. Between Brandon and myself, I think we were both sitting there with our mouths open in awe of SOLitude's command of the subject. You all really know your species and their requirements. It was excellent!
Proof Is In The Pudding

Paul Dorsett and the rest of the team at SOLitude have done an absolutely wonderful job in helping us to create Lake Willis! In just a few short years we have gone from having just a few baitfish and perch, to catching a nearly 9-pound bass (our new record). Now if we could just have more time to fish as recommended, we could take out the 300 fish that need to come out. As far as we are concerned, we followed SOLitude's recommendations and our fish have averaged growing of 2 pounds per year…proof is in the pudding! Thank you, Paul. I look forward to seeing you and your team again soon.
Could Not Be More Pleased

Logan Cowan has for the last year or so been the person I work with on my ponds. I could not be more pleased with his work. He works hard, is always on time, he calls and keeps me informed, he explains the pros and cons of treatment alternatives, etc. I could go on. Bottom line – this young man is an asset to your company. Keep him and promote him. Thank you for all you do for me.
Truly Valuable Investment

We began with two small lakes that were never managed 10 years ago. With SOLitude's help and expertise we expanded both lakes from 2 acres to 6 acres and began a monthly management program. We went from a spotty fish population to trophy bass with some over 10 pounds! SOLitude is efficient and really cares about the lake ecosystem. Seeing my three-year-old granddaughter catch her first bass makes the investment truly valuable. Thanks SOLitude.
Frustrating to 100% Fishable

When we hired SOLitude, our 12-acre lake was about 1/3 full of lily pads and hydrilla which were frustrating to the fish. Within 4-6 months, the lake became 100% fishable and the coloring and bloom were much more attractive. The recent addition of 8 or so built brush piles has added much needed structure for bait fish and is now a great target that is producing bass on every other cast! A very common afternoon will produce 100 fish a day. Cory Smith and Stan Smith's team communicates well and we feel confident that a game plan is in place form year to year.
The Best Choice Is SOLitude Lake Management

If you'd like to manage your waters (or watershed) professionally – then the best choice is SOLitude Lake Management. If you fish, then it's the more important. I had the good fortune to fish a property managed by SOLitude BEFORE I needed a pond management company…those excellent results made my final choice easy. I'm sure that every firm is good – but if the phrase "by fishermen for fishermen!" rings true with you – then there is one choice: SOLitude Lake and Pond Management. They care and it shows.
Our club's fishery is in the best condition it has ever been!

We appreciate that a management program was developed that fits within our budget and that the fisheries biologists at SOLitude are available to talk with us when we have questions. The fish survey SOLitude completed for us, the recommendations on slot sizes, and the stocking and feeding program that were developed are producing outstanding results. Our club's fishery is in the best condition it has ever been!
A Blessing

The 'Little GOBBLERs' program has been a blessing to my school for years. Donations from a community-oriented company, such as SOLitude Lake Management, allow the school system to provide additional resources that otherwise these children and their families would not receive.
Incredibly easy to install

Works great! Incredibly easy to install, takes less than 15 minutes to do 100 feet of shoreline. It's very effective – no geese since putting it up. I am a very happy customer.
The Goose D-Fence works great.

The Goose D-Fence works great. I'm happy that I have it. We've had no geese in the yard since putting it up. Couple of days ago a few geese showed up – looked at it and left. Great product.
great way to control pond algae

"SonicSolutions is a great way to control pond algae without introducing chemicals into the vineyard environment."
successful treatment change

"A SonicSolutions system was installed at one of our surface water treatment plants producing drinking water. The device controlled algae growth on the walls of the sedimentation basin after discontinuing the pre-chlorine step to reduce the formation of disinfection by products during water treatment. It was a successful treatment change."
the most environmentally friendly

"SonicSolutions was not only the most environmentally friendly way to rid our pond of algae, it was also the most cost-effective, too."
extremely happy

"We are extremely happy with our SonicSolutions devices. Our algae problem was quite extreme and the results were both immediate and long lasting."
SonicSolutions has helped us obtain certification status

"SonicSolutions is a major component of our pond management strategy. For the past several years our irrigation pond has stayed algae free. SonicSolutions has helped us obtain certification status with the Audubon Cooperative Sanctuary Program."
I would be happy to provide a reference

We installed one of your SonicSolutions ultrasonic algae eliminators in our largest pond … we discontinued the use of chemical algaecides in that pond. Within a week or two after start up, the algae in the pond died. Since then, the pond has remained algae free. During this same period, we continued to treat our other ponds with the usual algaecides. It's fantastic that your SonicSolutions unit has kept the pond on the 13th the cleanest of our six ponds and has done so without the use of any chemical algaecides. I would be happy to provide a reference to potential SonicSolutions customers. I am very pleased that the SonicSolutions unit offers us a way to kill algae, and prevent its return, without chemicals.
Very pleased with our SonicSolutions Devices

All of us at the Indian Wells Golf Club are very pleased with our SonicSolutions Algae Control devices. Although we were initially skeptical that the devices would work, we have not needed to use any chemicals for algae control in our ponds—even through the hottest months of the summer! Today, we have 21 SonicSolutions units, including 12 solar powered models, controlling algae and helping preserve the beauty of our golf course in an environmentally responsible way.
SOLitude has cleaned out our ponds

We have 5 water features on the property and before SOLitude Lake Management came, our ponds were full of algae and aquatic weeds, looking very unhealthy. In the past 7 years, SOLitude has cleaned out our ponds and got them back into shape making them look like amazing water features as they should be.
My 'go to' firm!

SOLitude Lake Management has been and will continue to be my "go to" firm…The staff is knowledgeable, friendly and willing to always go that extra mile. Their responsiveness to questions, concerns or work orders is fantastic. They have taken the time to educate me and have worked to find cost effective solutions that are sometimes outside of the box. Keep up the great work!
The service we received was top notch

When one of our stormwater BMPs was overtaken by phragmites, we called SOLitude for treatment. From the bidding process to the follow-up, the service we received was top notch. A year later, the Phragmites has still not returned. Considering how invasive this species is, this is quite an accomplishment!