Restoring Balance. Enhancing Beauty.
Let's Talk Fountains & Aeration: An Interview with Our Aeration Expert
Watch this in-depth and engaging discussion on fountains, submersed aeration, and oxygenation technology with our aeration expert.
Discover Our Comprehensive Suite of Services
SOLitude is dedicated to providing clients with the most complete and cost-effective solutions for the management of their lakes, stormwater ponds, wetlands and fisheries. Contact us today for a custom plan tailored to your unique needs.
SOL Pro Annual Management Plans
Keeping your lakes, ponds, and fisheries ecologically balanced and beautiful isn't a one-time job. It requires consistent, proactive care by highly trained lake management professionals - and that's exactly what you get with our SOL Pro Annual Management Plans. Discover which plan is right for you.
Aquatic Weed & Algae Control
Invasive plants, nuisance vegetation and algae can ruin your time in and around the water, and may also affect the functionality of your water resources. SOLitude uses advanced products and practices to eliminate algae and undesirable exotic weeds that can jeopardize the balance of your aquatic ecosystem.
Fountains & Aeration
Inducing circulation and adding dissolved oxygen helps improve water quality and reduces the likelihood of algae blooms and other issues. Pond aerators can provide this discreetly, or you can maintain good circulation using a floating fountain, which adds a touch of elegance and drama to any lake or pond.
Erosion & Shoreline Management
Proper buffer management and shoreline stabilization are not only aesthetically pleasing, but also critical to guarding against erosion and an excess of nutrients entering your water body. Enhance the value and beauty of your lake or pond with a living shoreline.
Water Quality Management
In our quest for better pond and lake health, our team finds themselves in everything from waterproof waders to crisp, white lab coats. By scientifically analyzing water samples, we're able to get a clear picture of the water's quality, as well as insights into exactly what's needed to restore a body of water to optimal health.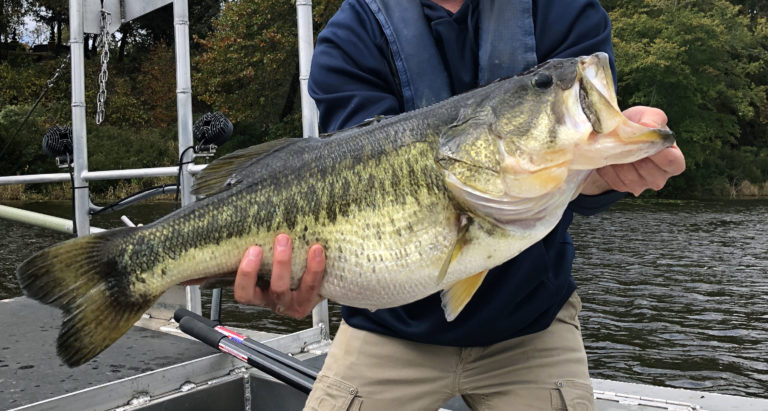 Fisheries Management
From fish stocking to habitat management, we offer a complete range of services to help you reach and exceed your fisheries management goals. So whether you want to catch trophy Largemouth Bass, or you are just interested in consistent and reliable fishing, our experienced team of fisheries biologists are here to help.
Healthy Water is the Source of Life
At SOLitude Lake Management, we believe that beautiful, well-balanced bodies of water promote good health, happiness and meaningful experiences. That's why we offer cutting-edge technologies and techniques for keeping lakes and ponds in their optimal state, for the benefit of all living things below – and above – the water's surface.
Seeing Is Believing
Aquatic Weed Removal
Algae Bloom Management
Shoreline Restoration
Aquatic Weed Treatment
My Pond Is Finally Nice to Look At

This company is amazing! I called and explained the issues I was having with my pond, and Josh came out and assessed my pond. After doing so, he was able to put together a regiment that helped bring my pond back to where it is nice to look at! I would recommend this company to all of my friends and family!
Created An Oasis All Can Enjoy

Our community has a one-acre pond that SOLitude has managed for our 200 homes development. They have done a fine job in maintaining the health of the pond so that people can fish and enjoy the surrounding area, wildlife, and gardens. It is a true oasis in a declining area of green spaces for all to enjoy.
SOLitude Came to Our Rescue

When SOLitude came to our rescue, our pond was covered in water lettuce. As each month went by, the pond became clearer and clearer until now it is completely clear and I am completely grateful that the beautiful, clear pond that was there when we moved in 36 years ago, is once more. Thanks to Mike and everyone at SOLitude who made this possible!
Pleasure to Work With

For the past 2 years as a member of our neighborhood board, I worked personally with Mitchell of SOLitude Lake Management. Our neighborhood has over 40 lakes & ponds. I can honestly say it was a pleasure to work with this vendor. Mitchell provided weekly updates and as our aquatics expert, he helped educate us and assisted in developing a restorative approach to our lake & pond management. It was a pleasure to work with such a knowledgeable representative. Thanks!
Highly Recommend SOLitude

SOLitude services all the water, weed, and algae requirements for our Condominium Lake which 7 buildings back up to. Our Aquatic Specialist Ean does a fabulous job taking care of all our needs and has many owners complimenting on how great our water looks. Ean is just a phone call away and shows up immediately. He is always friendly and very knowledgeable and takes care of the issues. I would highly recommend this company to anyone for your lake water needs.
From Swamp to Beautiful Water

For about 30 years I watched the encroachment of weeds across my pond, limiting not only our recreational use but our aesthetic appreciation as well. SOLitude Lake Management came in with their hydro-raking harvester and clear it all out! It was the first time I could swim across the entire pond! No swamp, just beautiful water that passers-by slow down to look at.
Go-To for All My Lake Needs

The SOLitude team is my go-to for all my lake needs. Very professional and responsive. I know I will always be taken care of even when it is something extremely difficult. Their years of experience make them the best lake company in the valley. Highly recommended. Thanks team!