Educational Blogs
Top 5 Lake Management Articles of 2022
The year is almost over, but there is still time to set your lake or pond up for success. Start the planning process now and lay the foundation for a healthy and beautiful waterbody in 2023. Whether you're looking to create happy communities or want to learn effective shoreline management solutions, our experts are here to help. Look back at our top 5 articles of 2022 and discover everything SOLitude has to offer to help you achieve your waterbody goals.
1. How Consistent Lake Management Helps Create Happier, Healthier Communities
For many, water brings peace and happiness. That is one of the many reasons maintaining a healthy waterbody is so important. Water quality issues can have a harmful effect on recreational activities, wildlife, property values, and overall quality of life. Start a proactive management plan and enjoy the benefits of a healthy waterbody all year long.
2. Set Your Waterbody Up for Success This Year and Beyond
Annual management is essential to the health and well-being of any lake or pond. Proactive, eco-friendly strategies that are tailored to your unique ecosystem will make it possible to maintain a balanced and beautiful waterbody for all to enjoy. Build a custom annual lake management plan and achieve your goals for years to come.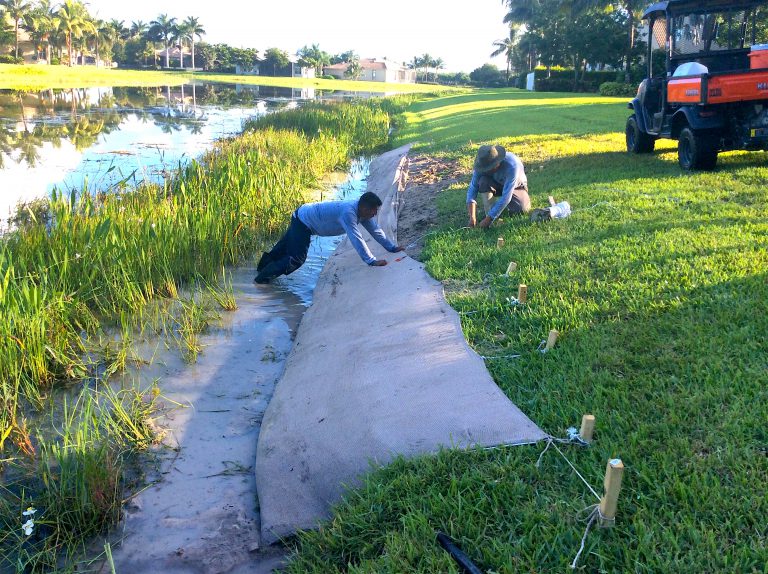 3. Beyond the Water: Effectively Managing Lake and Pond Shorelines
Regular shoreline maintenance ensures that your lake or pond can withstand the test of time. Protecting your waterbody from the dangerous and unsightly effects of erosion starts with preventative management. Learn how smart solutions such as bioengineered living shorelines can repair even the most severe erosion cases.
4. Control Nutrient Levels and Improve Lake and Pond Health with All-Natural Alum
5. Oxygenation Solutions for Lakes & Ponds: Floating Fountains vs. Surface Aerators vs. Submersed Aeration
Healthy, functional lakes and ponds require oxygen. Waterbodies with poor water quality can suffer from water quality impairments like algae, toxic cyanobacteria, and aquatic weed growth. Fortunately, lake managers can utilize three solutions to increase oxygen: floating fountains, surface aerators, and submersed diffused aeration.
Achieve Your Ideal Waterbody
There's no doubt that lakes and ponds are vital to our communities. That's why it's so important to maintain a healthy waterbody for everyone to enjoy. Let us help you reach your lake and pond management goals next year. Contact our professionals to get started on your 2023 management plan.
SOLitude Lake Management is a nationwide environmental firm committed to providing sustainable solutions that improve water quality, enhance beauty and preserve natural resources.
SOLitude's team of aquatic scientists specializes in the development and execution of customized lake, stormwater pond, wetland and fisheries management programs. Services include water quality testing and restoration, algae and aquatic weed control, installation and maintenance of fountains and aeration systems, shoreline erosion control, muck and sediment removal and invasive species management. SOLitude partners with homeowners associations, golf courses, private landowners, businesses and municipalities. SOLitude Lake Management is part of Rentokil, a leading business services company, operating across the United States, Canada and Puerto Rico.
For more information, visit SOLitude Lake Management at solitudelakemanagement.com, and connect on Facebook, LinkedIn and Twitter.