Water Quality Management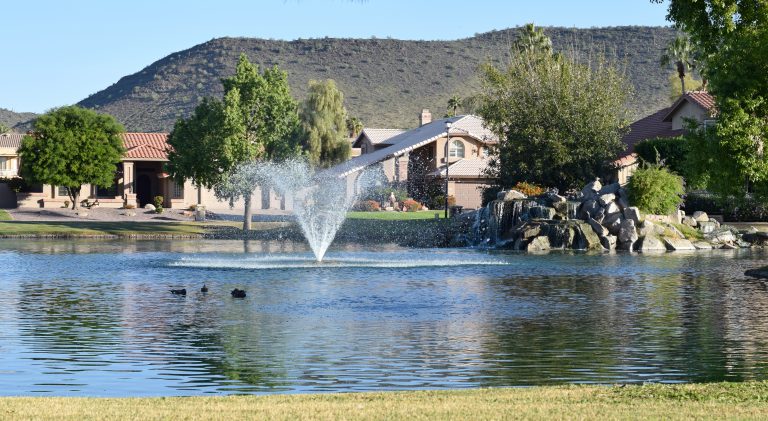 Lake Water Testing in California
The beauty, functionality, and future of any lake or pond often are rooted in water quality. Like a blood sample, water quality tests can reveal vast parameters, including pH, alkalinity, conductivity, dissolved oxygen profiles, and nutrient levels. As more information is gathered, it helps paint a picture for aquatic experts to better understand the waterbody, and the challenges it may be facing. That's why lake water testing in California is such an important management tool for homeowners, golf courses, municipalities, and private stakeholders.
Forming A Water Quality Baseline
Freshwater scientists recommend lake water testing in California on a recurring basis. At the beginning of a water quality monitoring program, tests are used to create a baseline for understanding and goal setting. All stakeholders can have unique aspirations for their waterbodies, from fishing and recreation to stormwater collection or aesthetics. The physical and chemical composition of waterbodies can also vary significantly from region to region; a lake in the Bay Area may face many different challenges than a pond in Fresno. Water quality data allows scientists to tailor a management plan with these factors in mind.
Conduct Regular Water Quality Tests
In addition to pinpointing existing problems in a waterbody, lake water testing in California can also help predict future obstacles. By collecting and analyzing water quality data in a laboratory over the course of weeks, months, and years, scientists may identify problematic trends and enact management solutions to reverse them before they manifest – often in the form of aquatic weeds, algae, toxic cyanobacteria, bad odors, or other complications.
Rebalancing the waterbody may require swift (but short-lived) intervention with EPA-registered herbicide treatments or indicate the need for more assertive solutions like bioengineered shoreline restoration and mechanical muck removal. In Placer County, Nevada County, Calaveras County, Solano County, and nearby areas, muck removal using a mechanical dredge or aquamog is very common in lakes and ponds. In areas with inlets, channels, and bays, hydraulic dredging may be used.
Choose the Proactive Approach
There are many benefits of lake water quality testing in California, but it is only one piece of an ongoing management program. Beautiful, functional waterbodies are best achieved when maintenance tools are used preventatively. Cultivating a beneficial vegetative buffer around the perimeter of the waterbody can help contain sediment, limit erosion, and filter out trash and pollutants that flow in during rainstorms.
Proactive applications of eco-friendly nutrient mitigation products like Phoslock, Alum, or EutroSORB may help intercept excess nutrients before they can degrade the ecosystem. These solutions can be further enhanced with the introduction of beneficial biological bacteria and fountains or aeration systems that promote healthy, oxygenated water quality conditions. Nevertheless, water quality testing remains one of the most important and impactful tools in our arsenal of sustainable solutions.
Water Quality Assessments
SOLitude Lake Management is a nationwide environmental firm committed to providing sustainable solutions that improve water quality, enhance beauty and preserve natural resources.
SOLitude's team of aquatic scientists specializes in the development and execution of customized lake, stormwater pond, wetland and fisheries management programs. Services include water quality testing and restoration, algae and aquatic weed control, installation and maintenance of fountains and aeration systems, shoreline erosion control, muck and sediment removal and invasive species management. SOLitude partners with homeowners associations, golf courses, private landowners, businesses and municipalities. SOLitude Lake Management is part of Rentokil, a leading business services company, operating across the United States, Canada and Puerto Rico.
For more information, visit SOLitude Lake Management at solitudelakemanagement.com, and connect on Facebook, LinkedIn and Twitter.