Budgeting for Lake Management
Reserve Planning Tips for Lake and Pond Maintenance
The quality and safety of community infrastructure is a perpetual concern for property managers. Roofs, parking lots, pools, and HVACs all have an expiration date and reserve planning allows communities to accurately budget for the repair and replacement of these large assets. Unfortunately, community lakes and stormwater ponds are often overlooked during the reserve planning process.
Like any other type of infrastructure, these systems undergo an aging process that ultimately ends with them losing all functional and aesthetic value. Though frequently underestimated in their potential for problems and expenses, aquatic assets that are nearing their "expiration date" can quietly become one of the most significant financial burdens a community ever faces.
Don't Overlook Your Waterbody... Or You'll Pay for It Later
From collecting stormwater to creating dynamic focal points, lakes and ponds serve many aesthetic, recreational, and environmental functions in homeowners associations. It can be easy to take these assets for granted, allowing nature to take its course while focusing on more pressing responsibilities as a property manager. However, the financial toll to reverse years of water quality issues and structural damage can be a grim surprise for community leaders and residents.
What Happens to Neglected Ponds
Neglected waterbodies are more likely to experience nuisance and invasive weed growth, harmful algal blooms, shoreline erosion, and muck development. The accumulation of organic materials over time can damage stormwater equipment and increase the risk of flooding. When problems eventually become too severe to ignore, property managers may find that dredging is the only solution left to restore the health and functionality of their aquatic ecosystems.
Dredging is a crucial tool in lake and pond management—one that every property owner or manager will need at some point in the lifespan of their waterbody. It's natural for lakes and ponds to lose depth and volume over many decades, and through ongoing budgeting, resources can be set aside to fund the removal of accumulated muck, sediment, and debris.
Dredging projects can cost thousands to millions of dollars and may take several weeks or months to complete. Failure to plan for eventual dredging needs can create a dire financial situation. Increased flooding can damage other infrastructure such as parking lots and landscaping, and endanger residents. Property managers may have to make the painful decision to raise dues to pay for last-minute dredging projects, leading to complaints, reduced property values, resident departures, and a shattered reputation. This underscores the gravity of planning for the future of community waterbodies.
Create A Dedicated Reserve Fund for Surprise Lake Expenses
Creating a dedicated reserve fund for lake and stormwater pond restoration is crucial. Partnering with an Aquatic Specialist to conduct an initial reserve study can help communities gain valuable insights into the current needs of their waterbodies, project future costs, and guide contributions to the reserve fund each year. In most cases, budgeting should begin, at a minimum, 10 years in advance, though this can differ based on the size, depth, and function of the waterbody. Aquatic Specialists can also help communities develop contingency plans for emergencies like natural disasters, droughts, or other unexpected situations.
Start Planning for A Reserve Fund with Lake Mapping
Data collection is the cornerstone of the planning process. Aquatic Experts may conduct bathymetric mapping studies to create an accurate model of the lake or pond floor. When collected and tracked on a recurring basis, this information can be used to help calculate the rate of sedimentation and identify other potential issues that aren't visible from the surface, such as submersed aquatic weed infestations or damage to stormwater equipment.
Conduct Regular Monitoring and Testing to Keep Your Water On Track
Once a reserve plan is put in place, it should be revisited on a regular basis. Your waterbody is in a constant state of change and can be affected by many factors, from weather conditions to the surrounding landscape to how it is used. Regular monitoring of water quality, shoreline erosion, and other relevant parameters can help stakeholders identify any premature issues and address them before they become costly problems. Proactive services and solutions like shoreline vegetation management, nutrient remediation, mechanical hydro-raking, aeration, and water quality testing help support healthy, functional water resources that are more resilient to deterioration. Although all lakes and ponds will eventually require depth restoration services, ongoing proactive management can add years or decades to the lifespan of your waterbody.
Keep Stakeholders Informed During the Reserve Planning Process
Despite designing a detailed reserve plan, needs and priorities change. Residents may request fishing opportunities in waterbodies that were specifically designed for irrigation or stormwater collection. Board members may desire more aesthetic pond elements like fountains or flowering vegetative shoreline buffers. Aquatic Specialists can help property managers engage residents and promote transparency by gathering input and concerns, and keeping them informed throughout the reserve planning process.
Resident engagement may also include community education. Residents play a significant role in the health of aquatic ecosystems and they can take proactive steps to limit negative influences on the waterbodies in their communities. Properly disposing of pet waste, lawn clippings, and yard debris can help prevent materials from accumulating in nearby waterbodies. Reducing the use of lawn and garden fertilizers can help prevent nuisance weed and algae growth. Ultimately, small daily changes can have a big impact on the health and longevity of valuable water resources.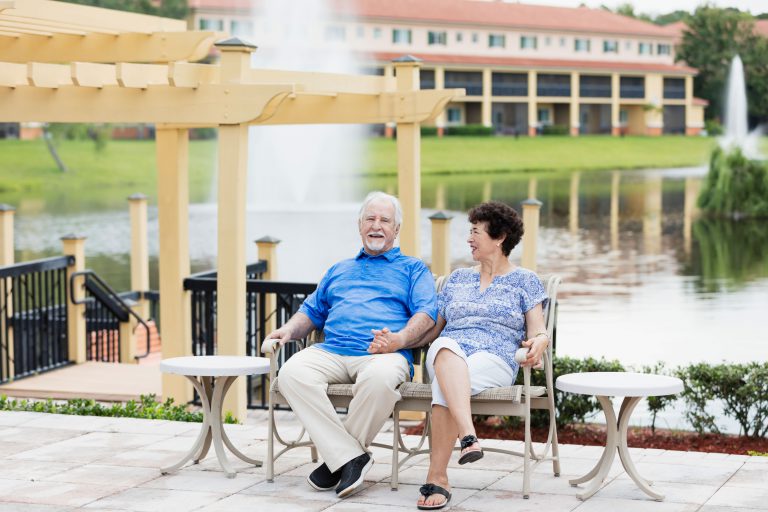 Ensure Your Waterbody Remains Healthy for Years to Come
Reserve planning for lakes and stormwater ponds is a critical aspect of successful community management. It helps ensure the long-term functionality of these assets while spreading the financial responsibilities equally among homeowners. Through an Annual Management Program, property managers can regularly consult with professionals who are experienced in conducting lake and pond reserve studies, and who can implement proactive solutions and monitoring strategies on a recurring basis to prolong dredging needs for as long as possible, allowing property managers to focus their attention and resources on other pressing issues in their communities.
You Care About Your Water. We Do Too!
SOLitude Lake Management is a nationwide environmental firm committed to providing sustainable solutions that improve water quality, enhance beauty and preserve natural resources.
SOLitude's team of aquatic scientists specializes in the development and execution of customized lake, stormwater pond, wetland and fisheries management programs. Services include water quality testing and restoration, algae and aquatic weed control, installation and maintenance of fountains and aeration systems, shoreline erosion control, muck and sediment removal and invasive species management. SOLitude partners with homeowners associations, golf courses, private landowners, businesses and municipalities. SOLitude Lake Management is part of Rentokil, a leading business services company, operating across the United States, Canada and Puerto Rico.
For more information, visit SOLitude Lake Management at solitudelakemanagement.com, and connect on Facebook, LinkedIn and Twitter.