Virginia Lake Management Solutions
Virginia Lake Management Services: Enhancing Lakes & Ponds
Everyone wants a beautiful lake and achieving clean water is hard, which is why SOLitude uses science-backed solutions to take care of algae, weeds, shoreline erosion, and other water quality issues so you can avoid the frustrations and have more time to enjoy your water.
Our team of Virginia lake and pond management professionals focuses on providing sustainable solutions that help you reach the goals of your waterbody. Whether you want clean water that is safe for recreational activities or a beautiful pond that will enhance aesthetics, our experts are here to help you achieve your management goals.
Achieve Beautiful Water In 3 Steps
We know it can be frustrating when your water looks bad. Achieving clean, healthy water that you can enjoy and appreciate year-round is possible. With our aquatic management experts, you can reach your goals in three simple steps…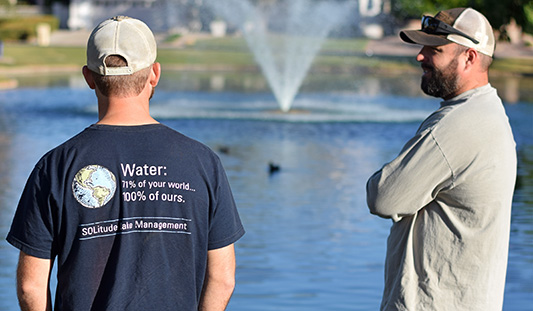 1. Set Up A Free Consultation
2. Build A Management Plan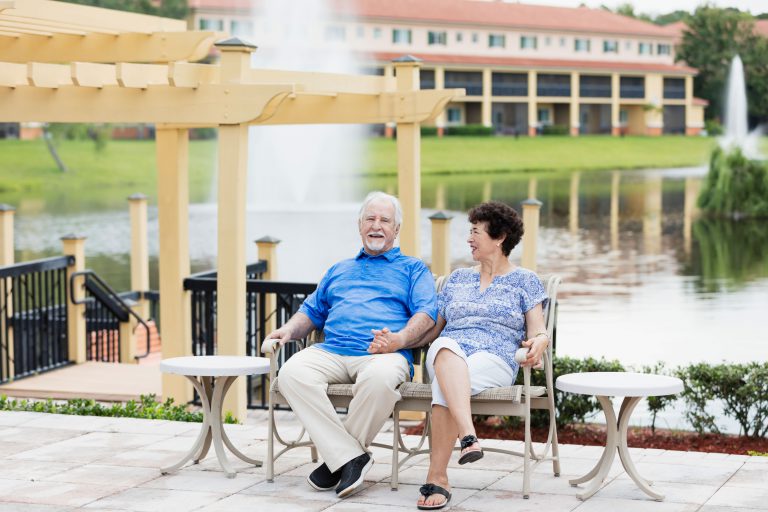 3. Enjoy Your Water!
We Know You Care About Your Water, We Care Too.
We know it can be frustrating when your water looks bad. Achieving clean, healthy water that you can enjoy and appreciate year-round is possible. With our aquatic management experts, you can reach your goals in three simple steps…
Annual Lake Management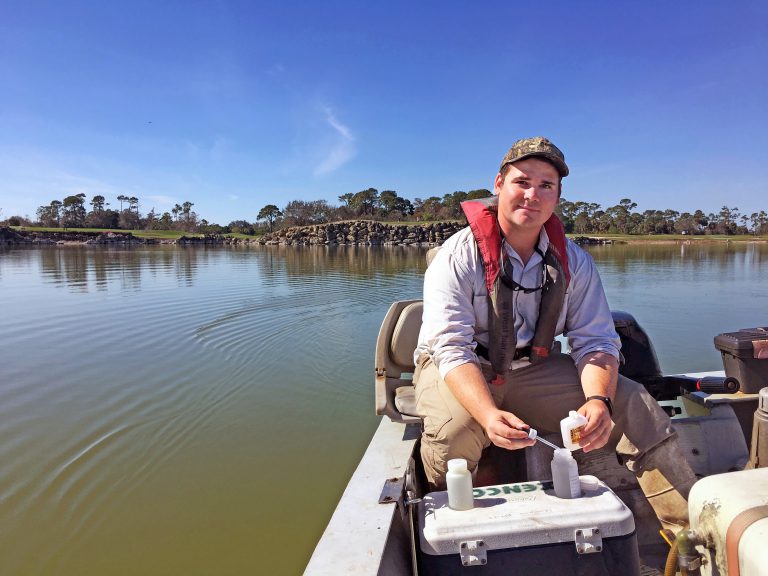 Water Quality Testing
Aquatic Weed & Algae Control
Erosion Repair
Aeration & Fountains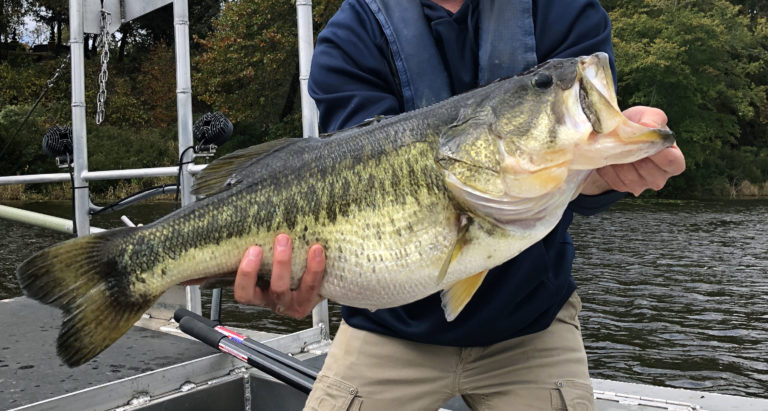 Fisheries Management
Achieving Beautiful Water for Waterbodies in Virginia
Toxic Algae Management
Shoreline Erosion Restoration
Why Choose Us?
We know Virginia lake management isn't easy which is why we're here to help you achieve the beautiful water you deserve. SOLitude Lake Management, a full-service lake and pond management company, provides sustainable solutions and the most complete array of aquatic products in the market. We offer long-term management solutions to the water quality problems faced by lakes and stormwater ponds across the U.S. so our clients can finally enjoy their water without the frustrations of managing it.
SOLitude restores the ecological balance to Virginia lakes and ponds and provides clients with aesthetically pleasing water features that add to the value and enjoyment of their property, while still promoting sound environmental stewardship principles. No matter your location, or natural or man-made body of water, we can help you maintain clean, beautiful water.
We are proud to service homeowner and condominium associations, apartment communities, commercial developments, golf courses, municipal, state, & federally owned lakes, private ponds, fishing and recreational lakes, and similar properties throughout the country. We specialize in annual lake management programs and offer a bevy of quality products and services for algae treatment, aquatic vegetation management, fountain and aerator installation and service, GPS mapping and surveying, water quality monitoring and testing, underwater lighting, fisheries management, biological augmentation, wildlife and habitat management services and much more. Contact us today to achieve beautiful water!
No More Algae!

SOLitude has completely corrected our community pond. No more algae, which has kept the fountain running well. We have a monthly maintenance contract, and I always receive notice of when they are coming and if they found any issues.
Pond & Fountain Looks Great

Thank you for always keeping my neighborhood's ponds and fountains looking great. And, many times, weathering the weather to make it happen!
Keep Lake Free of Algae & Debris

SOLitude Lake Management has been the lake management company for our community lake located in Alexandria, VA, for five years now and we have found them to be very professional and responsive to our needs of keeping the lake free of algae and other debris. They also service the lighted fountains when needed. The team members are friendly, receptive, and willing to discuss lake maintenance options when signing the contract.
SOLitude Makes My Life Easy

Your professionalism and expediency in getting a job done make my life as a Property Association Manager so much easier. Thanks for the fantastic lighting job on the BMP fountain. I have had nothing but great comments from residents.
Reliable and Quick to Respond

SOLitude Lake Management has been managing our lake/stormwater pond, and fountains since 2005. Their team has always been reliable and quick to respond to any issues. They are all very knowledgeable, able to explain what is happening with any situation and find solutions to problems as they arise. Overall, I have been very pleased with their work and would highly recommend them to anyone with lake, pond, and other BMP management needs.
Thank You from Camp Holiday Trails

Thank you for coordinating the restoration effort for our pond and donating labor for the aerator installation and watermeal treatment. This will ensure that hundreds of kids with special medical needs, and those who have the honor, joy, and inspiration of working with them, will benefit from the Camp Holiday Trails experience this year!
Excellent Service to Our Pond

They provide excellent service to our pond. Their reports are always comprehensive and detailed. And their customer service team is always quick to respond and friendly. A big shout out to Flo who was able to assist me when I was having issues accessing documents.
Responsive & Timely

SOLitude has done an excellent job maintaining our lake here in Alexandria, VA. They are responsive and timely in their follow-up to service requests and the repairs are quick and their team members are very professional. We would recommend them to maintain your lake or pond.
Turned Pond Into a Thing of Beauty

SOLitude has been servicing our large residential pond for some years now. They do a wonderful job in all respects! They took a water plant and algae-clogged mess and turned it into a thing of beauty! Work quality is superb, customer service is first-rate. We are extremely well pleased.
Thanks for the Professionalism & Commitment

I'm a property manager in Upperville, VA. I maintain a 100-acre farm with an 8-acre pond on the property. We hired SOLitude in the late winter to guide, educate, and help manage the pond. We recently held an event and the pond was the centerpiece. A huge thanks to Jackson – his professionalism and commitment to producing a quality product surpassed my expectations. I will recommend Jackson and his services to any and all after my experience.
Improved Water Quality Significantly

Shannon and Hunter are very professional and take a personal interest in taking the best care of our pond and more importantly, our pet koi fish. They have improved the water quality significantly and we are very pleased with their customer service.
Enjoy Working with Their Team

I have hired SOLitude for several different services at my work site and they have all been very successful. I really enjoy working with their team and look forward to using them in the future.
SOLitude Helped Us Achieve Our Community Goals

As the manager of wetlands and open water for my community, I work with SOLitude Lake Management closely. They have helped us define our vision and achieve our goals. Every wetland area and body of water has different uses and different needs. SOLitude understands that and ensures those needs are met all the while keeping the budget in mind. We have annual fishing tournaments and they come out and talk with the anglers, explaining what we've done during the past year and what our future steps will be. Management of wildlife and waters is an ongoing and long-term commitment, SOLitude understands this. They have a dedicated staff that not only manages these areas but also helps educate their clients.
Hat's Off to SOLitude!

SOLitude Lake Management has consistently performed to a high standard within the three communities they currently service for my clients. Whether it is routine maintenance or a major issue, I can always be assured that when I call or email we will have almost immediate communication and actionable timelines. In a busy industry such as this one, having someone that stays in touch is critical and appreciated. Hat's off to SOLitude for a job well done!
Your Partner In Worry-Free Water Management
At SOLitude Lake Management we're dedicated to making water a more healthy and beautiful part of our environment and our world. In that pursuit, we offer sustainable, comprehensive lake and pond management solutions.