California, Arizona, Nevada, Colorado & More
Find Your Local Aquatic Experts: The West Team at SOLitude Lake Management
Across the country, recreational lakes, ponds, drinking water reservoirs, and stormwater facilities require dedicated management to restore and maintain. In California, Arizona, Colorado, and other western states, our team of scientists and experts implements lasting programs and solutions to cultivate the beauty and functionality of these aquatic ecosystems. We guarantee you will find a qualified aquatic expert near you through SOLitude Lake Management. Read our bios . . .
Please select which office is located nearest you:
We offer proactive management solutions for lakes, stormwater ponds, canals, fisheries and wetlands in and around Colorado, Arizona, California, and Nevada. Click any link below to be taken to that location's specific page.
Regional Headquarters in Colorado & Neighboring States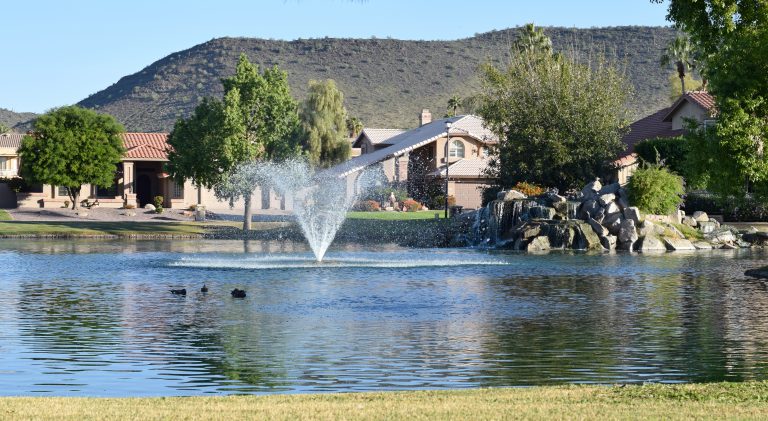 Regional Headquarters in California, Nevada & Neighboring States
Regional Headquarters in Arizona & Neighboring States
Browse our main services:
Successfully Eradicated Hydrilla

I've been battling Hydrilla milfoil for a number of years, without great success. I stumbled across SOLitude Lake Management online and I'm so glad I did! Noel and his team of professionals listened to our problem, gave advice, and developed a management plan for our lake. They applied a very thorough milfoil-specific treatment and now, all of the visible weed is eradicated! I wish I would've found this company years ago! I would highly recommend anyone who is looking for a team to help with any lake weed issues.
Recommendations Are Thoughtful & Achievable

Erin and the rest of the SOLitude crew do a fantastic job monitoring water quality and algae growth. Erin used environmentally friendly products to control both the algae and maintain water quality with great success. Site visits are as promised and reports are clear and concise and recommendations are always thoughtful and achievable. We appreciate the effort by Erin and the other SOLitude staff that support our effort.
I Suggest You Call SOLitude

SOLitude was very professional and understood the budget constraints that we have at our community center and lake. They proposed properly sized solutions to help us solve the algae problems in our lake. The staff was great to work with – I suggest you call them.
Healthy Water Quality & Fish

SOLitude has been managing our lake for the past two years. Through their efforts, the lake's water quality has improved tremendously. Even with one of the hottest and dryest seasons I received nothing but compliments on the water clarity as well as positive feedback from fishermen about the abundance of healthy fish.
Leslie Is One of the Best!

Leslie listened to my needs and concerns, she didn't offer a fix until she surveyed the lake. It was refreshing to work with someone who cared enough to listen and plan out the best needs of service. If you're looking for lake maintenance, she is one of the best! I highly recommend!
The Water Is Crystal Clear

The water quality and clarity has been great! Our waterfall and fountain feature is located at the entrance of the community. We are mandated to use reclaimed water. The water is crystal clear.
SOLitude Takes Sincere Interest In Our Needs

Noel has been helping our fly fishing club stock rainbows and cut bows in our river and lake. He takes a sincere interest in our needs, understands our unique situation, and always delivers great fish.
Whole Team Provides Consistent Service

SOLitude Lake Management is an awesome company. Their team is very responsive and provides clear invoices in a timely manner. Flo was very helpful in providing the necessary documents that I requested to keep on file. She has a friendly attitude and the whole team provides consistent service to the job site. I highly recommend considering them for your lake management needs.
Our Pond Is In Very Good Health

SOLitude manages a pond for us that is a shared responsibility between three entities. The health of our pond has been very good since they took over the maintenance. I would recommend SOLitude for pond maintenance needs.
Easy to Work With & Professional

SOLitude Lake Management has been a tremendous help with our two small ponds. Easy to work with and very professional. Customer service was excellent. Thank you, Kaitlyn and Matti.
Improved Our Lake's Appearance & Health

SOLitude Lake Management was able to provide some experienced/expert advice regarding our unique lake environment. The follow-through on their recommendations has significantly improved our lake's appearance and health. Their knowledge was an asset and their "in the field" personnel have been great to work with at our Golf Club.
SOLitude Solved All the Problems

SOLitude Lake Management did a great job. Dylan is the gentleman that works on two of our property ponds, and from day one, he's solved all the problems. Very professional and explains every step of what he is doing.
Staff Give 110% Day After Day

Reliably at the job site ahead of our scheduled time. Good communication ahead of fieldwork to get details nailed down. Staff gives 110% day after day even in challenging environments. Courteous and respectful; great ambassadors for our project. Great value for top-notch work.
Very Professional & Responsive

The SOLitude team is my go-to for all my lake needs. Very professional and responsive. I know I will always be taken care of even when it is something extremely difficult. Their years of experience make them the best lake company in the valley. Highly recommended. Thanks, team!
Need To See It To Believe It? Here's An Example:
Erosion Control
Aquatic Weed & Algae Control
Your Partner In Worry-Free Water Management
At SOLitude Lake Management we're dedicated to making water a more healthy and beautiful part of our environment and our world. In that pursuit we offer sustainable, comprehensive lake and pond management solutions. SOLitude didn't become the nation's leading full-service lake and pond management company by accident. It is the hard work and dedication of the following teams of aquatic ecology experts and lake management professionals that make what we do possible.