California, Arizona Freshwater Management Firms Rebrand to SOLitude
October 30th, 2018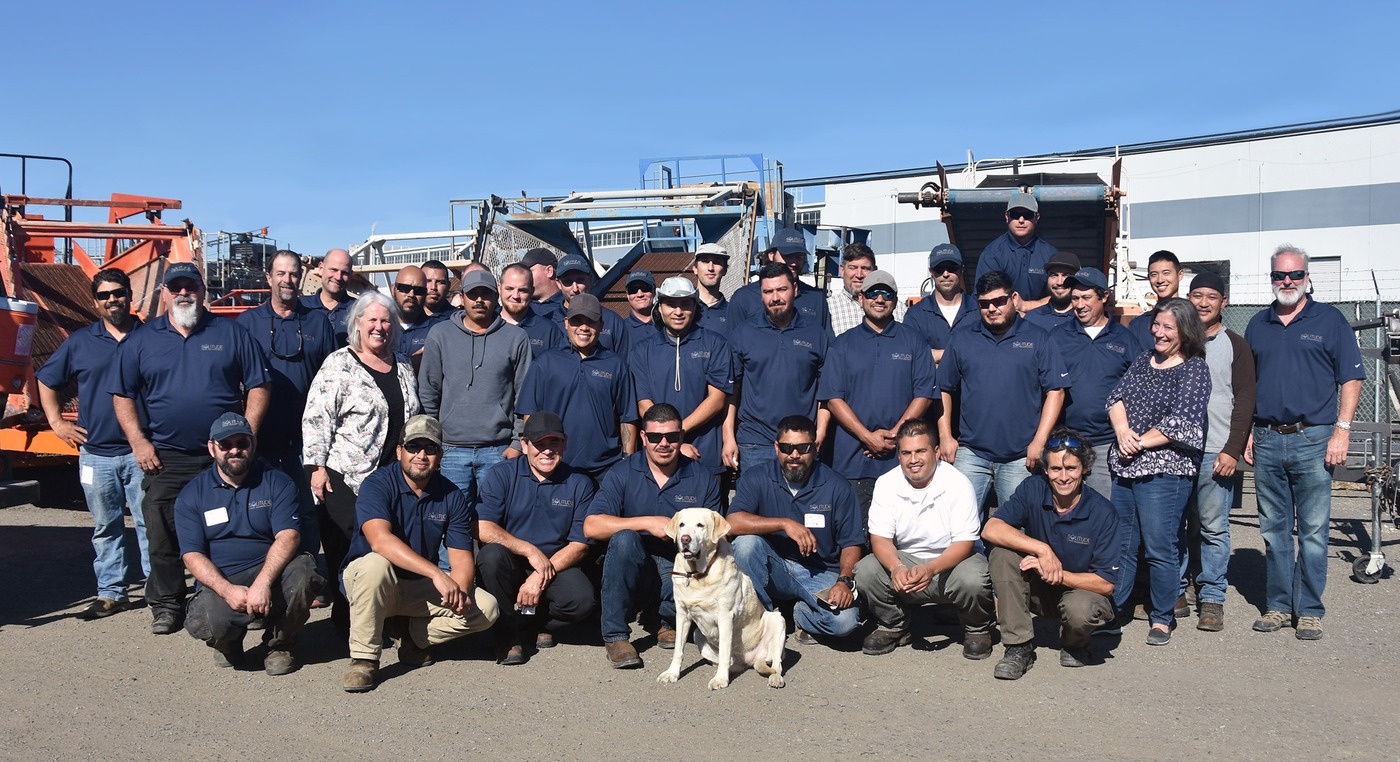 Two leading lake management companies are merging under the SOLitude Lake Management brand – Aquatic Environments, Inc. of Benicia, CA and Water Resource Management of Glendale, AZ. SOLitude is the largest lake management firm in the country and provides premium turn-key lake, stormwater pond, wetland and fisheries management solutions to clients in more than 36 states.
Aquatic Environments was acquired in April of this year. Water Resource Management was acquired in August. As of October 29, 2018, all company operations, service offerings and infrastructure were officially unified. The rebranding further expands SOLitude's nationwide presence to the West Coast and the Southwestern United States.
Established in 1998, Aquatic Environments is California's largest full-service lake and water feature maintenance contractor with extensive experience in mechanical dredging and flood mitigation. Virtually all Fortune 500 companies located in the San Francisco Bay Area, including major technology, refining and defense contractors, rely on Aquatic Environments to protect their critical infrastructure and beautify aquatic resources.
Water Resource Management, also founded in 1998, has been a leading innovator in the freshwater management industry, with a particular expertise in the management of lakes and irrigation ponds in harsh, dry environments. The company promotes a biologically sound methodology for the management of man-made aquatic ecosystems, and provides clients customized solutions based on data and knowledge-based problem solving.
SOLitude and the two firms find common ground in their focus on client satisfaction, continuous research and the use of cutting-edge industry technologies. In a rapidly changing industry, this new alliance reflects the growing value placed on sustainable solutions and preventative strategies to preserve and protect aquatic resources.
Through the rebranding of each company, SOLitude welcomes more than 50 experienced professionals to the company's robust team, including biologists, ecologists and other degreed lake management experts. Clients should expect to receive the same level of customer service and performance they have come to know, and look forward to expanded service offerings, industry expertise and educational opportunities through SOLitude's Knowledge Bank, a wealth of informative industry guides, scientific articles, educational webinars, case studies and more.
"We're honored and excited to join forces with some of the most well-established and knowledgeable freshwater management teams in the country," said Kevin Tucker, CEO of SOLitude Lake Management. "Aquatic Environments and Water Resource Management are industry pioneers that put a shared premium on delivering superior customer service while making a positive impact on their clients and local communities."
SOLitude Lake Management is a nationwide environmental firm committed to providing sustainable solutions that improve water quality, enhance beauty, preserve natural resources and reduce our environmental footprint. SOLitude's team of aquatic resource management professionals specializes in the development and execution of customized lake, pond, wetland and fisheries management programs that include water quality testing and restoration, nutrient remediation, algae and aquatic weed control, installation and maintenance of fountains and aeration systems, bathymetry, mechanical harvesting and hydro-raking, lake vegetation studies, biological assessments, habitat evaluations, and invasive species management. Services and educational resources are available to clients nationwide, including homeowners associations, multi-family and apartment communities, golf courses, commercial developments, ranches, private landowners, reservoirs, recreational and public lakes, municipalities, drinking water authorities, parks, and state and federal agencies. SOLitude Lake Management is a proud member of the Rentokil Steritech family of companies in North America.