Greater Tucson AZ Area Lake Management: Eloy, Marana, Oro Valley, Green Valley and Benson Areas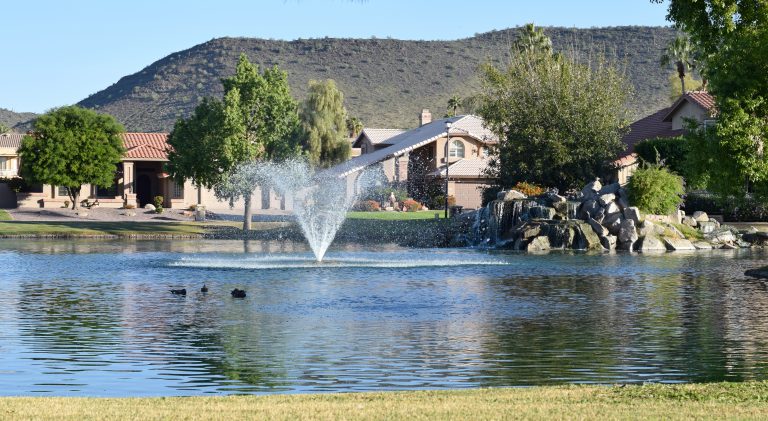 Our Service Area
We provide comprehensive services to all types of markets, including homeowners associations, golf courses, municipalities and private properties from multiple operating sites in Eloy, Marana, Oro Valley, Sahuarita, Casa Grande, Green Valley and Benson Areas. Our committed team of specialists have the knowledge and experience to help you identify your aquatic management goals and determine the appropriate action. If you are not located in the region outlined below, please click here to check out our other locations.
SOLitude Lake Management
Regional Headquarters:
21415 N. 23rd Ave, Suite 100
Phoenix, AZ 85027
Monday

Tuesday

Wednesday

Thursday

Friday

Saturday

Sunday

8AM–5PM

8AM–5PM

8AM–5PM

8AM–5PM

8AM–5PM

Closed

Closed
The Water Is Crystal Clear

The water quality and clarity has been great! Our waterfall and fountain feature is located at the entrance of the community. We are mandated to use reclaimed water. The water is crystal clear.
Improved Our Lake's Appearance & Health

SOLitude Lake Management was able to provide some experienced/expert advice regarding our unique lake environment. The follow-through on their recommendations has significantly improved our lake's appearance and health. Their knowledge was an asset and their "in the field" personnel have been great to work with at our Golf Club.
SOLitude Solved All the Problems

SOLitude Lake Management did a great job. Dylan is the gentleman that works on two of our property ponds, and from day one, he's solved all the problems. Very professional and explains every step of what he is doing.
Staff Give 110% Day After Day

Reliably at the job site ahead of our scheduled time. Good communication ahead of fieldwork to get details nailed down. Staff gives 110% day after day even in challenging environments. Courteous and respectful; great ambassadors for our project. Great value for top-notch work.
Leslie Is One of the Best!

Leslie listened to my needs and concerns, she didn't offer a fix until she surveyed the lake. It was refreshing to work with someone who cared enough to listen and plan out the best needs of service. If you're looking for lake maintenance, she is one of the best! I highly recommend!
Very Professional & Responsive

The SOLitude team is my go-to for all my lake needs. Very professional and responsive. I know I will always be taken care of even when it is something extremely difficult. Their years of experience make them the best lake company in the valley. Highly recommended. Thanks, team!
Sustainable Solutions for Greater Tucson Arizona Area Lakes, Ponds, Wetlands and Fisheries
SOLitude Lake Management was founded on the belief that water is a precious and beautiful part of our world. We strive to protect and preserve it by offering a toolbox of sustainable technologies and solutions aimed at improving water quality, enhancing aesthetics, and reducing our environmental impact. Lakes, canals and stormwater ponds throughout the greater Tuscan area can benefit from our many proactive strategies: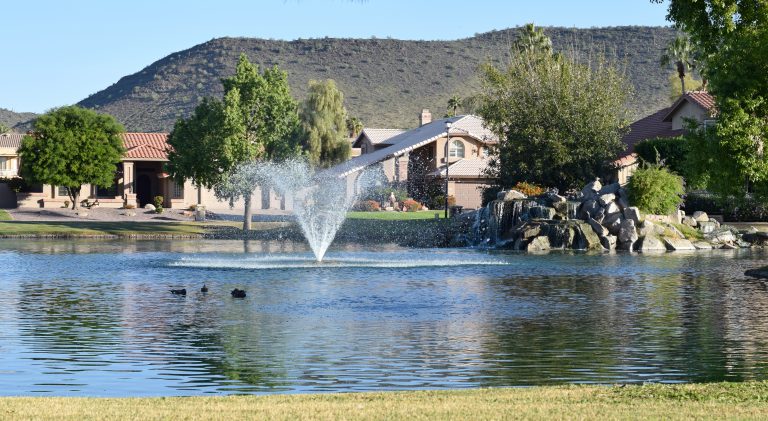 Annual Lake Management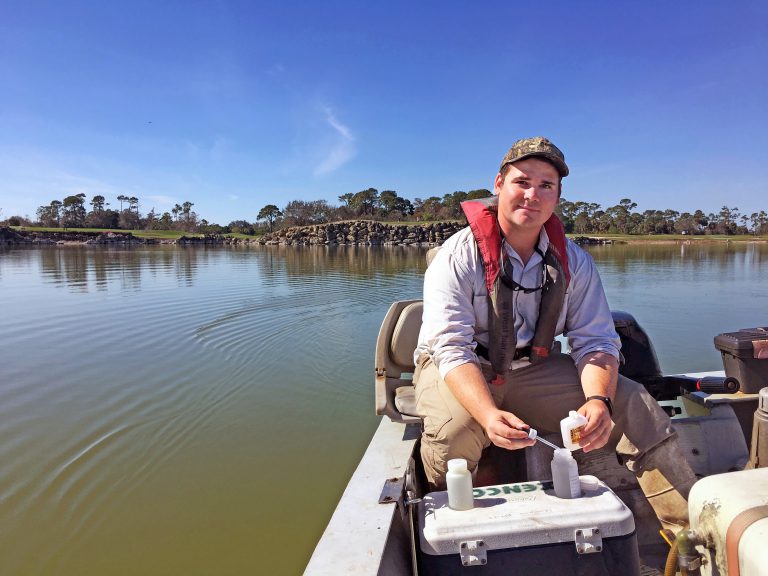 Water Quality Testing
Aquatic Weed & Algae Control
Erosion Repair
Aeration & Fountains
Fisheries Management
We Know You Care About Your Water, We Care Too.
We know it can be frustrating when your water looks bad. Achieving clean, healthy water that you can enjoy and appreciate year-round is possible. With our aquatic management experts, you can reach your goals in three simple steps.