Natural Management
Read Our Top Articles on Natural Management Solutions
Just like every unique waterbody, all lake and pond management programs are different. The right combination of solutions can help ensure an aquatic ecosystem continues meeting a client's goals and budget; however, not all maintenance strategies prioritize the long-term health of a lake or pond. 
A natural management program supports your waterbody holistically, without the use of herbicides, algaecides, or other less sustainable solutions. Like maintaining a healthy diet, natural lake and pond strategies help strengthen your waterbody from the inside out so that it can better resist imbalances that manifest as toxic cyanobacteria, algae, invasive weeds, muck accumulation, and other issues over the years. 
Read some of our top articles on natural management for tips and best practices from our experts: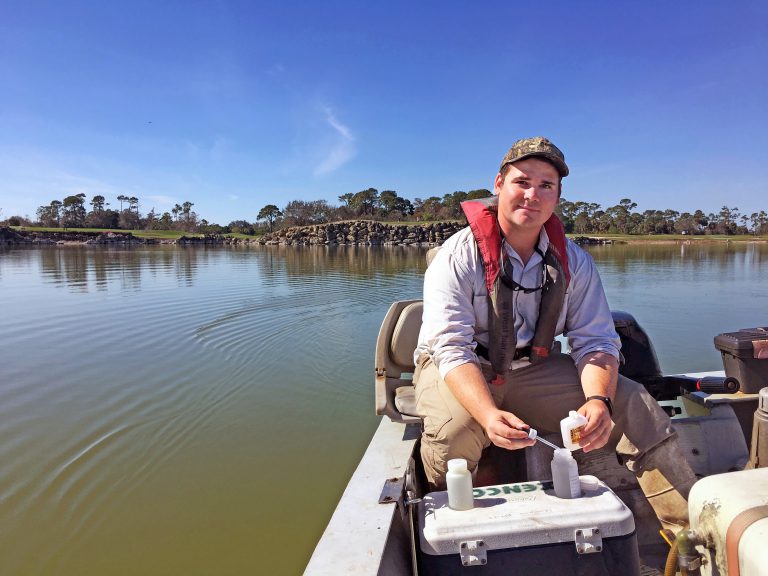 1. Proactive Lake Management Tips to Naturally Manage Water Quality
Our ecosystems are in a constant state of change and when an imbalance occurs, it can often create a chain reaction that impacts a multitude of characteristics in your waterbody. That's why proactive management strategies are the key to preserving healthy conditions and can help identify and remediate potential issues before they become too challenging or costly to address. Continue reading.
2. The Algae Triangle: Managing Nuisance Pond Algae Without Algaecides
Algae is one of the most common problems lake and pond owners face, and it's also one of the easiest to treat with pesticides. Though safe when conducted by a professional, the results can be fleeting because this strategy fails to target the true problem – nutrient pollution. By embracing natural management solutions, it is possible to prevent algae growth for longer periods of time. Continue reading.
3. Pond Management: What are Beneficial Bacteria?
The word 'bacteria' has some negative connotations, but the truth is bacteria can be extremely beneficial, not just within our own bodies (think probiotics), but also in your waterbody. When a lake or pond is producing algae, nuisance weeds, or bad odors, good biological bacteria can be applied to help "digest" the excess nutrients or pollutants that tend to cause these issues. Continue reading.
4. 5 Unique Ways to Utilize Bathymetric Lake Mapping Data
Bathymetry is a process that lake management professionals use to examine the depths of a waterbody, noting the unique contours and sediment build-up below the surface. This valuable information can be used to identify potential problems like erosion or stormwater equipment damage and lay the groundwork for the execution of many sustainable strategies, including mechanical hydro-raking and dredging. Continue reading.