Lake, Pond, and Fisheries Management for Raleigh & Charlotte Areas
Our Service Area
We provide comprehensive services to all types of markets, including homeowners associations, golf courses, municipalities, and private properties in and around Greensboro, Winston-Salem, Raleigh, Concord, Gastonia, Asheville, High Point, Burlington, Chapel Hill, Rocky Mount, Wilson, Greenville, and Charlotte, NC. 
Our dedicated scientific team is poised to create a customized management plan that brings beauty and balance to your freshwater resources. They can also provide aesthetically pleasing water features that bring value and longevity to your waterbody. If you are not located in the area outlined below, simply review our other locations across North Carolina.
SOLitude Lake Management
Regional Headquarters:
11011 Longistics Way
#100
Raleigh, NC 27610
Additional Office:
111 Ridgeway SW
Shallotte, NC 28470
Monday

Tuesday

Wednesday

Thursday

Friday

Saturday

Sunday

8AM–5PM

8AM–5PM

8AM–5PM

8AM–5PM

8AM–5PM

Closed

Closed
Taken A Huge Burden Off My Shoulders

We used to struggle with many different issues on holes 15, 16, and 17 at our Country Club. It was not uncommon for us to see algae blooms appear out of nowhere along one of the most important focal points of the course. Since SOLitude Lake Management has been taking care of the pond for us, we have had very few issues with the aesthetic qualities of our pond. SOLitude has taken a huge burden off of my shoulders and now I don't even have to worry about the appearance of our pond
Excellent Pond and Fisheries Management Experts!

After I had to drain my pond in 2010 to fix the dam, I took the opportunity to start from scratch. I contacted SOLitude to begin feeding the bluegill and to begin an electroshocking program to help guide my long-term management. Two years after my original stocking, we electroshocked for the first time. I was very surprised to find that the predator-to-prey ratio was dangerously lopsided and my pond goals were headed toward failure.

Based on the electroshock survey and Dave Beasley's advice, I restocked 10,000 larger bluegill. Now I have 3 feeders feeding 3 times a day while the water is warm. My friends call me when they have "Daddy day" because they know they can come to my pond and their kids will catch bluegill bigger than my hand until they get tired of it. After 4 years, the bass are reaching 6 pounds and in an hour enough heavy bass can be caught that would beat a full day's fishing on any lake in the region. Without SOLitude and Dave Beasley, despite all my research, my pond would be in an ever-worsening downward spiral. Now SOLitude and annual electrofishing surveys to keep me on track are a permanent part of my pond management plan.
The Best Choice Is SOLitude Lake Management

If you'd like to manage your waters (or watershed) professionally – then the best choice is SOLitude Lake Management. If you fish, then it's more important. I had the good fortune to fish a property managed by SOLitude BEFORE I needed a pond management company…those excellent results made my final choice easy. I'm sure that every firm is good – but if the phrase "by fishermen for fishermen!" rings true with you – then there is one choice: SOLitude Lake and Pond Management. They care and it shows.
Sustainable Solutions for Lakes, Ponds, and Wetlands in Raleigh, Charlotte, Winston-Salem, and Greensboro Areas
SOLitude Lake Management strives to make the world more healthy and beautiful by maintaining balance in our precious waterbodies. In this mission, we leverage sustainable tools and technologies that help restore water quality, limit our environmental footprint, and protect our natural resources. We offer proactive management solutions for lakes, stormwater ponds, canals, and wetlands in and around the Raleigh and Charlotte, NC, areas, including: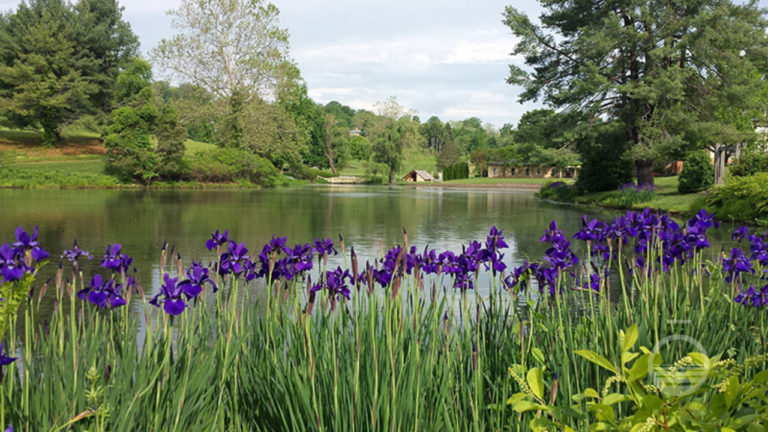 Annual Management Programs
Keeping your lakes, ponds, and fisheries ecologically balanced and beautiful isn't a one-time job, it requires a SOL Pro Annual Management Plans.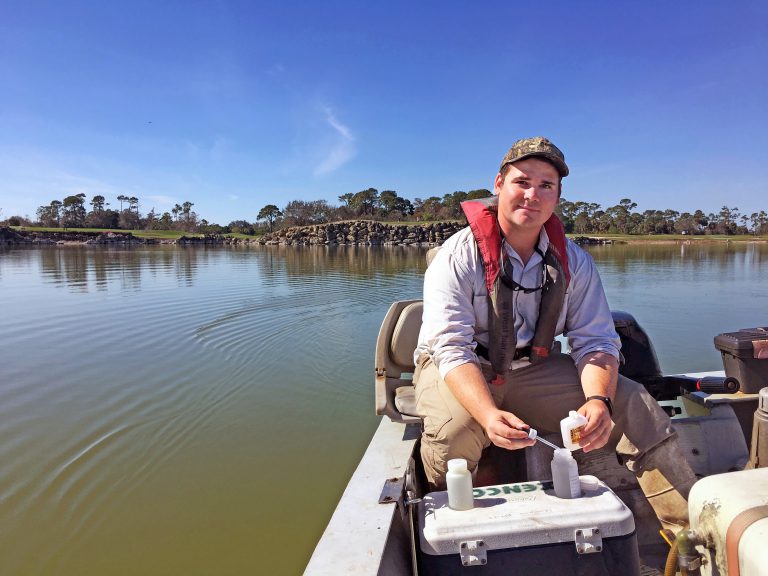 Water Quality Management
By scientifically analyzing water samples, we're able to get a clear picture of the water's quality, as well as insights into exactly what's needed to restore a body of water to optimal health.
Aquatic Weed & Algae Control
Invasive plants, nuisance vegetation, and algae can ruin your time in and around the water. SOLitude uses advanced products and practices to eliminate algae and undesirable exotic weeds.
Wetland & Upland Management
SOLitude Lake Management has considerable experience providing lake and pond weed control and invasive species management on a wide variety of wetland and upland sites.
Nanobubble Technology
Nanobubbles are produced by an on-shore gas transfer mechanism that creates ultra-fine bubbles that are nearly invisible to the eye, a very effective management solution.
Aeration & Fountains
Inducing circulation and adding dissolved oxygen helps improve water quality reducing algae blooms. Pond aerators can provide this discreetly, or add a floating fountain for a touch of elegance.
Fisheries Management
From fish stocking and electrofishing to habitat management, we offer a complete range of services to help you reach and exceed your fisheries management goals.
Debris and Sediment Removal
Dredging includes the physical scooping up of underwater sand and clay sediments to enhance a merchant ship's access to a port or waterway.
Erosion/Shoreline Management
Proper buffer management and shoreline stabilization are aesthetically pleasing and critical to guard against erosion and an excess of nutrients entering your waterbody.
Lake Mapping and Bathymetry
Equipped with the very latest in GPS surface mapping, bathymetry, 3-D contour imaging, and aerial and fly-over video resources, we are able to add layers of depth to the information our customers seek.
Nuisance Species Control
We take care of mosquitoes, midges, and geese, and other non-native species, such as zebra and quagga mussels.
Your North Carolina Team
Learn more about your local team of aquatic specialists:
Your North Carolina Team
Learn more about your local team of aquatic specialists:
Read Our Bios
Check Out Our Educational Articles