West Palm Beach FL Area Lake Management. Jupiter, West Palm, Lake Worth, Boynton Beach and Delray
Our Service Area
We provide comprehensive services to many markets, including CDDs, homeowners associations, golf courses, commercial developments and municipalities from multiple operating sites in West Palm Beach, Jupiter, Lake Worth, Boynton Beach, and Delray. Our local professionals are poised to help you reach your freshwater management goals – from aquatic weed and algae management, mosquito and midge control, and shoreline restoration. Cultivating aesthetically pleasing water features will help enhance the value and enjoyment of your property, while promoting sound environmental stewardship principles.
SOLitude Lake Management
Regional Headquarters:
3500 45th Street
Unit 16
West Palm Beach, FL 33407
Additional Office:
6861 SW 196th Ave
#409-410
Pembroke Pines, FL 33332
Monday

Tuesday

Wednesday

Thursday

Friday

Saturday

Sunday

8AM–5PM

8AM–5PM

8AM–5PM

8AM–5PM

8AM–5PM

Closed

Closed
Responsive with Our Concerns

Our association has employed the services of SOLitude Lake Management for a number of years. Being the person to actually manage and pay for services, I have regular contact with the technician. He has been very responsive to our specific concerns and needs as has the office when I needed to ask questions.
Gerald Keeps Our Lakes Looking Beautiful

I've worked with SOLitude for eight months now and couldn't be happier. Gerald is our specific lake tech in our community and does a fantastic job keeping our lakes looking beautiful and helping out with questions and concerns. Highly recommend this company to anyone who wants to see their lakes looking fantastic!
On Time & Do A Great Job

SOLitude is a great company! I have never had any problems with my lake care. They are always on time and do a great job. It's hard nowadays to find anyone who wants to work and take pride in their work. Thank you!
Sustainable Solutions for West Palm Beach Area Lakes, Ponds and Wetlands
SOLitude Lake Management is dedicated to making water a more healthy and beautiful part of our world. In that pursuit, SOLitude offers sustainable solutions that improve water quality, enhance beauty, preserve natural resources and reduce our environmental footprint. We offer proactive, long-term management solutions to the water quality problems faced by lakes, stormwater ponds, canals and wetlands throughout the West Palm Beach area including:
Annual Lake Management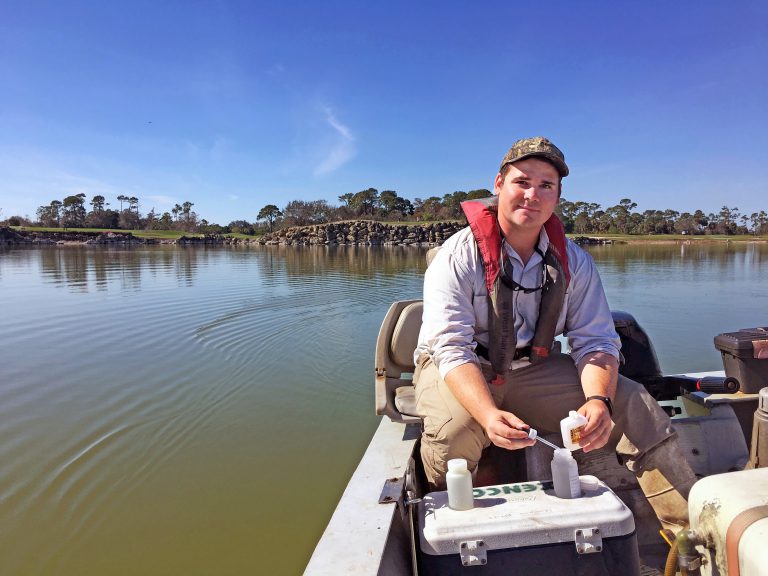 Water Quality Testing
Aquatic Weed & Algae Control
Erosion Repair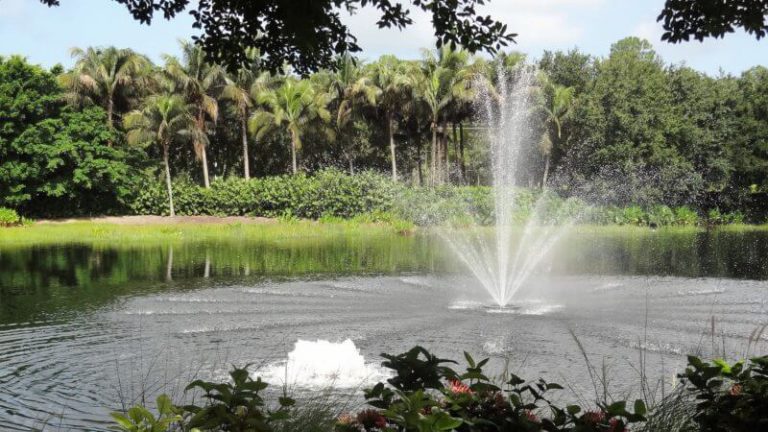 Aeration & Fountains
Fisheries Management
We Know You Care About Your Water, We Care Too.
We know it can be frustrating when your water looks bad. Achieving clean, healthy water that you can enjoy and appreciate year-round is possible. With our aquatic management experts, you can reach your goals in three simple steps.