Hampton Roads VA Southside and Northeast NC Lake, Pond and Fisheries Management. Virginia Beach, Norfolk, Chesapeake, OBX and Elizabeth City
Sustainable Solutions for Hampton Roads VA Southside and Outer Banks Area Lakes, Ponds and Wetlands
The team at SOLitude Lake Management is dedicated and passionate about restoring balance and beauty to our world's lakes, stormwater ponds, wetlands and canals. Our mission is underscored by a commitment to use eco-friendly tools and technologies that sustainably improve water quality, create beauty and preserve our precious natural resources. The proactive management solutions we offer throughout Hampton Roads include: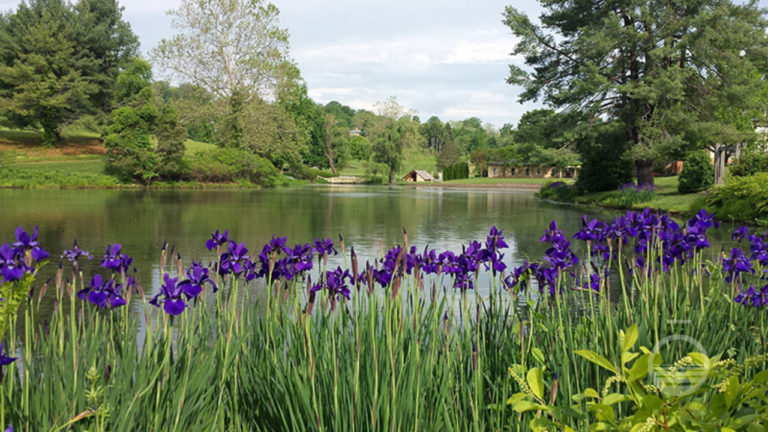 Annual Management Programs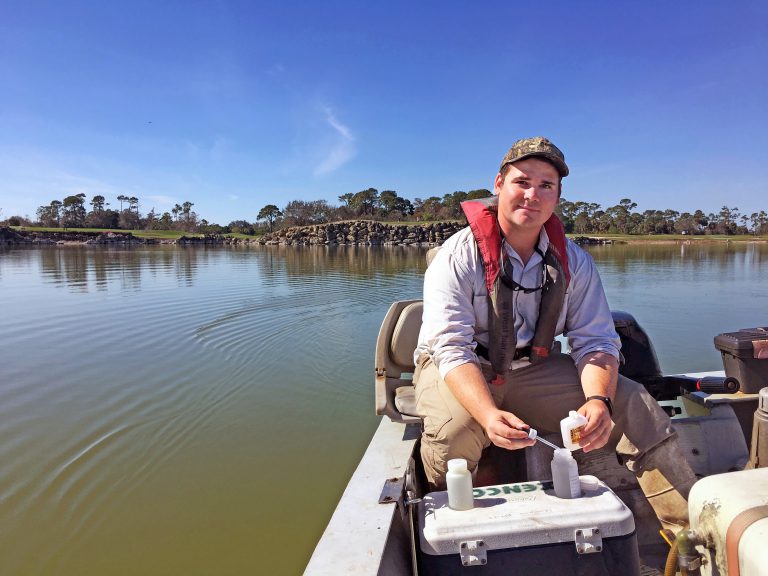 Water Quality
Aquatic Weed & Algae Control
Wetland & Upland Management
Nanobubble Technology
Aeration & Fountains
Fisheries Management
Debris and Sediment Removal
Erosion/Shoreline Management
Lake Mapping and Bathymetry
Nuisance Species Control
Mosquito/Midge Management
SOLitude Provided Wise Counsel

SOLitude provided wise counsel on how to keep our lake healthy and provided frequent onsite follow-up visits to check the success of new products. I am particularly impressed with the herbicide team!
Our Pond Is In Very Good Health

SOLitude manages a pond for us that is a shared responsibility between three entities. The health of our pond has been very good since they took over the maintenance. I would recommend SOLitude for pond maintenance needs.
Easy to Work With & Professional

SOLitude Lake Management has been a tremendous help with our two small ponds. Easy to work with and very professional. Customer service was excellent. Thank you, Kaitlyn and Matti.
The Water Is Crystal Clear

The water quality and clarity has been great! Our waterfall and fountain feature is located at the entrance of the community. We are mandated to use reclaimed water. The water is crystal clear.
Improved Our Lake's Appearance & Health

SOLitude Lake Management was able to provide some experienced/expert advice regarding our unique lake environment. The follow-through on their recommendations has significantly improved our lake's appearance and health. Their knowledge was an asset and their "in the field" personnel have been great to work with at our Golf Club.
SOLitude Solved All the Problems

SOLitude Lake Management did a great job. Dylan is the gentleman that works on two of our property ponds, and from day one, he's solved all the problems. Very professional and explains every step of what he is doing.
Staff Give 110% Day After Day

Reliably at the job site ahead of our scheduled time. Good communication ahead of fieldwork to get details nailed down. Staff gives 110% day after day even in challenging environments. Courteous and respectful; great ambassadors for our project. Great value for top-notch work.
Leslie Is One of the Best!

Leslie listened to my needs and concerns, she didn't offer a fix until she surveyed the lake. It was refreshing to work with someone who cared enough to listen and plan out the best needs of service. If you're looking for lake maintenance, she is one of the best! I highly recommend!
Very Professional & Responsive

The SOLitude team is my go-to for all my lake needs. Very professional and responsive. I know I will always be taken care of even when it is something extremely difficult. Their years of experience make them the best lake company in the valley. Highly recommended. Thanks, team!
Extremely Helpful & Friendly Staff

Extremely helpful and friendly staff that is always a pleasure to deal with. I have used this company for over 4 years now and they have provided great service and were able to deal with and correct problems that five other lake management companies were not able to even begin to address. I highly recommend this company for any of your lake service needs.
Responsive to Our Needs

SOLitude manages our 28 lakes at our Country Club and we have formed a great partnership with them and in particular Christina and Garrett. They are responsive to our needs and take the time to explain their process and ongoing management plans to staff, board members, and owners as well as answer their questions.
Professional & Knowledgeable

Working with SOLitude has been a great experience! Their professionalism, knowledge, response, and timing are the qualities that will give you peace of mind.
A Pleasure to Work with SOLitude

For the past 2 years as a member of our neighborhood board, I worked personally with Mitchell of SOLitude Lake Management. Our neighborhood has over 40 lakes & ponds. I can honestly say it was a pleasure to work with this vendor. Mitchell provided weekly updates and as our aquatics expert, he helped educate us and assisted in developing a restorative approach to our lake & pond management. It was a pleasure to work with such a knowledgeable representative. Thanks!
SOLitude Helped Us Achieve Our Community Goals

As the manager of wetlands and open water for my community, I work with SOLitude Lake Management closely. They have helped us define our vision and achieve our goals. Every wetland area and body of water has different uses and different needs. SOLitude understands that and ensures those needs are met all the while keeping the budget in mind. We have annual fishing tournaments and they come out and talk with the anglers, explaining what we've done during the past year and what our future steps will be. Management of wildlife and waters is an ongoing and long-term commitment, SOLitude understands this. They have a dedicated staff that not only manages these areas but also helps educate their clients.
Reliable and Quick to Respond

SOLitude Lake Management has been managing our lake/stormwater pond, and fountains since 2005. Their team has always been reliable and quick to respond to any issues. They are all very knowledgeable, able to explain what is happening with any situation and find solutions to problems as they arise. Overall, I have been very pleased with their work and would highly recommend them to anyone with lake, pond, and other BMP management needs.
The SOLitude Team Is Absolutely Fabulous!

SOLitude consistently provides top-notch customer service and performance, whether it is over the phone or in person on-site. My questions are always answered promptly by your professional and knowledgeable staff. The SOLitude Team is absolutely fabulous!
SOLitude Helped Relieve the Pressure of Maintaining My Pond

Working with the team from SOLitude Lake Management took away the pressure of dealing with an issue that I had never specialized in. The knowledge of everyone involved helped keep the process moving, from engineering to local code compliance. They knew the course that needed to be taken and it was implemented in a timely manner, causing the project to come to completion well within our expectations.
Hat's Off to SOLitude!

SOLitude Lake Management has consistently performed to a high standard within the three communities they currently service for my clients. Whether it is routine maintenance or a major issue, I can always be assured that when I call or email we will have almost immediate communication and actionable timelines. In a busy industry such as this one, having someone that stays in touch is critical and appreciated. Hat's off to SOLitude for a job well done!
We Are In Good Hands with SOLitude

We were presented with the challenge of dealing with our stormwater basin, which is regulated by EPA standards that we were not familiar with. SOLitude came in and guided us through the entire process. Our basin went from an eyesore to a spectacular main selling point for our community. We are in good hands with SOLitude and cannot thank them enough!
Our Service Area
We provide comprehensive services to all types of markets, including homeowners associations, golf courses, municipalities and private properties from multiple operating sites in Virginia Beach, Norfolk, Chesapeake, Outer Banks and Elizabeth City. Our freshwater management experts have the tools and technologies to restore and maintain your aquatic resources according to your unique goals and challenges. They can also make water feature recommendations to bring aesthetic beauty and function to your waterbodies while adding value to your property.
Your Southside Virginia Leadership Team
Jordan Meissner

District Manager

David Riedl

Environmental Scientist and District Manager

Hunter Poland

District Manager

Kim Niesel, CMCA

Senior Business Development Consultant (Eastern VA & Eastern NC)
Check Out Our Educational Articles
July 3rd, 2015
Written by Industry Expert Aaron Cushing, Fisheries and Wildlife Biologist, Environmental Scientist Ever wonder how many largemouth bass are in your pond? Ever stock your pond with predators like largemouth bass, hybrid stripers, or tiger muskie, and wonder how fast they are growing? What about how long they might live? This kind of data is […]
Continue Reading