Greater Orlando, FL Area Lake Management
Our Service Area
We provide comprehensive services to all types of markets, including CDDs, homeowners associations, golf courses, commercial developments and municipalities from multiple operating sites throughout Central Florida, including Orlando, Ocala, Daytona, Melbourne, Titusville, and Cocoa Beach. Our committed professionals specialize in ecological preservation, mosquito and midge management, and introducing aesthetically pleasing water features for our clients.
SOLitude Lake Management
Regional Headquarters:
3500 45th Street
Suite 16
West Palm Beach, FL 33407
Additional Offices:
6861 SW 196th Ave. #409-410
Pembroke Pines, FL 33332
Monday

Tuesday

Wednesday

Thursday

Friday

Saturday

Sunday

8AM–5PM

8AM–5PM

8AM–5PM

8AM–5PM

8AM–5PM

Closed

Closed
Top-Notch Work

SOLitude is an excellent company. Very professional and they do quality work. They installed my dad's new fountain and it's top-notch. Flo, Chris, and Victor the installer, Adrienne, and Camilia were all great to work with.
Our Marina Looks Great!

Flo did a great job of helping us get our invoice correct for our homeowner board. Thanks for all the hard work! The water looks great and all our residents are pleased with the new look of our Marina.
Staff Is Super Helpful and Friendly

SOLitude Lake Management was contracted by our HOA to service a lake in the center of the community. They have done a good job with the service calls, the contract was set at a reasonable price, and the office personnel is super helpful and friendly.
Sustainable Solutions for Lakes, Ponds and Wetland Management in the West Palm Beach Area, Orlando, Ocala, Daytona, Titusville, Cocoa and Melbourne
SOLitude Lake Management is dedicated to cultivating healthy, beautiful freshwater ecosystems. In that pursuit, we provide sustainable tools that preserve natural resources, improve water quality and reduce our environmental footprint. We offer proactive, long-lasting management plans that address common water quality issues faced by lakes, ponds, stormwater facilities, wetlands and canals throughout the greater Orlando area including:
Annual Lake Management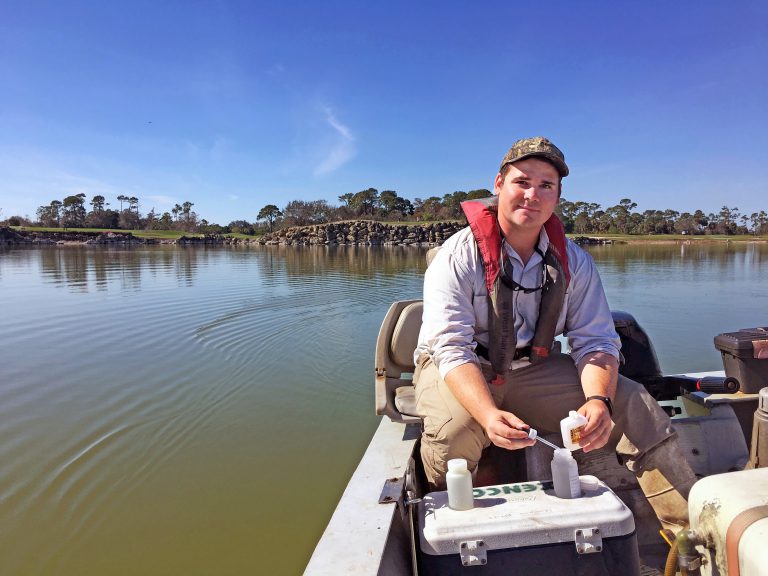 Water Quality Testing
Aquatic Weed & Algae Control
Erosion Repair
Aeration & Fountains
Fisheries Management
We Know You Care About Your Water, We Care Too.
We know it can be frustrating when your water looks bad. Achieving clean, healthy water that you can enjoy and appreciate year-round is possible. With our aquatic management experts, you can reach your goals in three simple steps.