Jacksonville, FL Area Lake Management. Jacksonville, Lake City, St. Augustine and Palm Coast
Our Service Area
We provide comprehensive services to all types of markets, including CDDs, homeowners associations, golf courses, commercial developments, and municipalities from multiple operating sites around Jacksonville – St. Augustine, Fernandina Beach, Palm Coast, Flagler Beach, and Lake City. Our devoted experts work closely with clients to manage aquatic weeds, algae, control mosquitoes, and midge flies and create aesthetically pleasing water features that add to the value and enjoyment of their properties while promoting sound environmental stewardship principles.
SOLitude Lake Management
Regional Headquarters:
9774 Florida Mining Blvd. W.
Suite 801
Jacksonville, FL 32257
Monday

Tuesday

Wednesday

Thursday

Friday

Saturday

Sunday

8AM–5PM

8AM–5PM

8AM–5PM

8AM–5PM

8AM–5PM

Closed

Closed
Thorough Assessment Of My Pond

Received prompt and thorough assessment of a pond on my rural property. Received the advice I needed to prevent algae and for improving conditions for fish. They have good educational material on their website that is free.
Definitely Recommend SOLitude

SOLitude's technician is knowledgeable and gives me extremely perfect service. He was so kind and patiently listens to my request. Also, he gave me advice about the process. I will definitely recommend this company.
Sustainable Solutions for Northeast FL Lakes and Ponds
SOLitude Lake Management is committed to making water a more beautiful and healthy part of our world. In that pursuit, SOLitude offers eco-friendly solutions that enhance water quality, improve aesthetics, protect natural resources and limit our environmental footprint. We provide proactive, long-term maintenance solutions for the water quality issues that affect lakes, stormwater ponds, wetlands and canals across the greater Jacksonville area including:
Annual Lake Management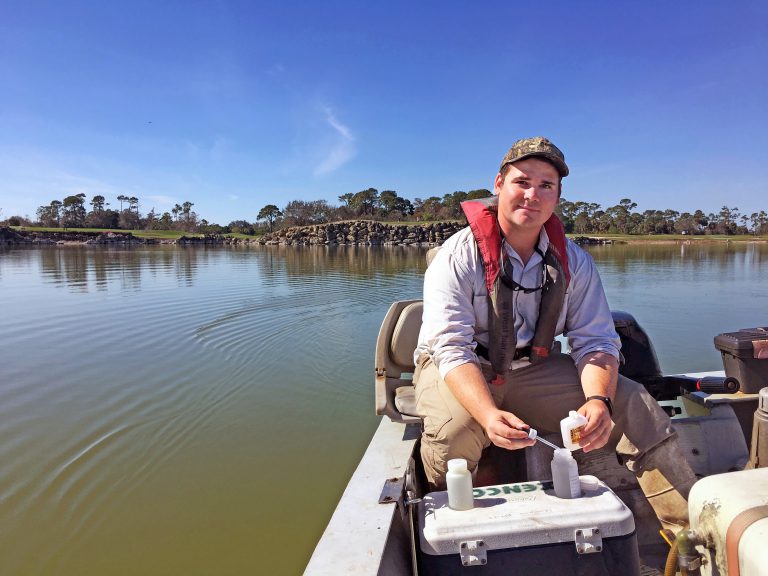 Water Quality Testing
Aquatic Weed & Algae Control
Erosion Repair
Aeration & Fountains
Fisheries Management
We Know You Care About Your Water, We Care Too.
We know it can be frustrating when your water looks bad. Achieving clean, healthy water that you can enjoy and appreciate year-round is possible. With our aquatic management experts, you can reach your goals in three simple steps.