SOL Summer Savings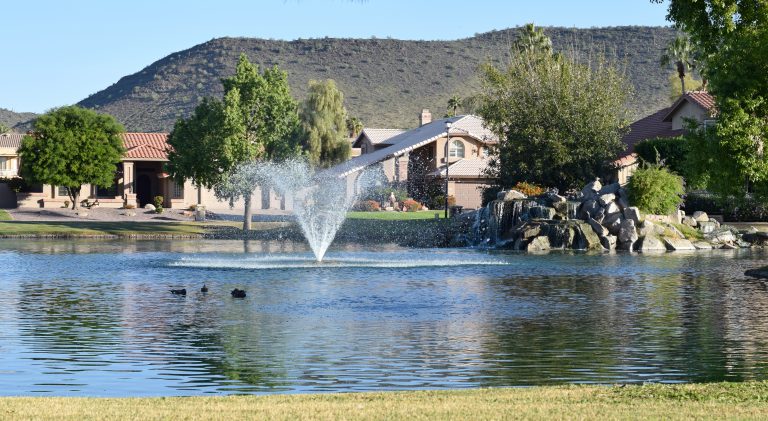 Restore Your Waterbody with These Savings
Summertime is filled with fun outdoor experiences on the water, but warm weather can also wreak havoc on your lake or pond. Algae and aquatic weeds can get out of hand during the summer if there isn't a proper management plan in place. Is your waterbody in need of some TLC? We're here to help you achieve your goals with an amazing deal…
Take Advantage of Our SOL Summer Savings!
We're excited to announce our SOL Summer Savings promotion! When you sign up for an initial lake or pond restoration or clean-up and a one-year maintenance plan,  you will receive three free months of maintenance*!
Is your pond covered with unsightly algae? Perhaps your lake is overrun with aquatic weeds? With this deal, you can rid your lake or pond of algae and aquatic weeds and end the summer with a beautiful, healthy waterbody. Not to mention, our team will continue to maintain your aquatic resource throughout the year to ensure you have clean, safe water.
This deal won't last long! Contact us by September 22, 2022, to secure your initial restoration or clean-up and discounted one-year maintenance plan.
See What You Can Achieve with SOL Summer Savings
Aquatic Weed Management
Cyanobacteria Bloom Management
Terms & Conditions
*Three months of free maintenance with initial lake clean-up and a one-year maintenance plan. Initial restoration/clean-up must exceed $1500. Your discount (three free months) will be deducted evenly across 12 monthly payments. 25% maximum monthly savings for seasonal contracts under 12 months. Full term of annual maintenance agreement required. Waterbody must be located in our current service area. Offer valid for contracts signed between 7/21/22 and 9/22/22.